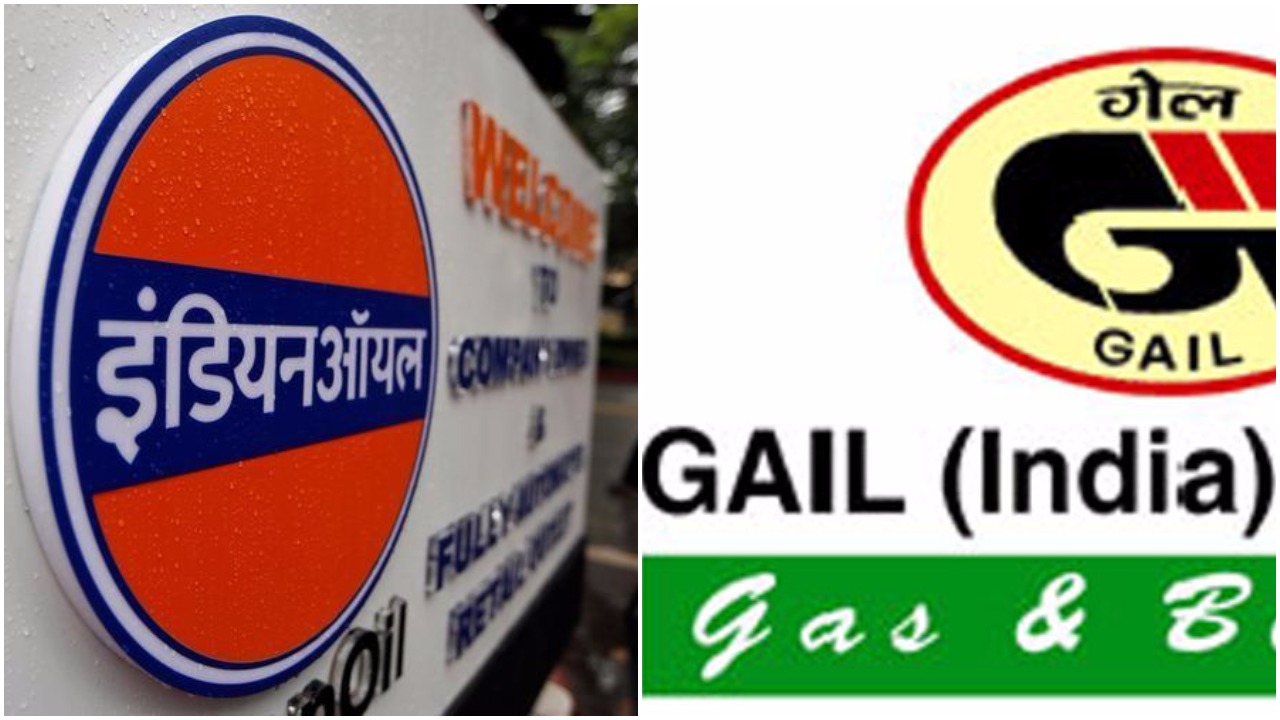 State-owned refiner Indian Oil Corporation (IOC) and gas utility GAIL India Ltd today signed pacts to take 49 per cent stake in Adani Group's Rs 6,000-crore Dhamra LNG project in Odisha.
IOC will initially take 39 per cent and GAIL another 11 per cent equity in Dhamra LNG Terminal Pvt Ltd and the remaining 50 per cent will be with Adani Group.
"Going forward, IOC and Adani Group will each divest 1 per cent of their respective stake to a credible financial instituion which will then have 2 per cent stake in the terminal," IOC Chairman B Ashok said at the MoU signing ceremony.
The 5-million tonne a year liquefied natural gas (LNG) import terminal is targeted to be built by 2020.
"Apart from equity, IOC and GAIL intend to book regasification capacity of 3 and 1.5 million tons per annum respectively in the terminal," he said.
Gas imported at the terminal would feed IOC's three oil refineries at Barauni in Bihar, Haldia in West Bengal and Paradip in Odisha. Also, it will supply feedstock to fertiliser plants at Barauni, Sindri and Gorakhpur.
Pipelines will be laid to connect the port with the anchor customers.
"The natural gas from the terminal would also be supplied to various city gas distribution networks in the eastern India," he said.
The LNG terminal and the 2,539-km Jagdishpur-Haldia- Bokaro-Dhamra pipeline, being built at a cost of Rs 12,940 crore, will usher in second green revolution in eastern India, Oil Minister Dharmendra Pradhan said.
The pipeline would bring gas to eastern Uttar Pradesh, Bihar, Jharkhand, West Bengal and Odisha and help in their economic development, he said.
Equity in the Adani terminal follows GAIL dropping plans in March last year to set up a floating LNG import terminal at Paradip. IOC too had in 2012 signed an MoU with Dhamra LNG Port Corp Ltd (DPCL) to develop an LNG terminal at the port.
After shelving their respective plans, the firms in May last year signed pact with Dhamra LNG Terminal Pvt, a firm owned by Adani Enterprises.
When asked why the state-owned firms dumped their own projects and choose to go with a private firm, Pradhan said their individual plans were not viable and so the two decided to join hands to set up an LNG terminal.
The Dhamra LNG terminal project and the pipeline project cumulatively is expected to bring investments to the tune of Rs 51,000 crore into the economy of eastern India, he said.
"About Rs 13,000 crore will be spent on the Jagdishpur- Haldia-Bokaro-Dhamra pipeline and Rs 6,000 crore on the LNG project. Another Rs 6,000 crore on city gas distribution projects in seven cities of Varanasi, Patna, Ranchi, Jamshedpur, Kolkata, Bhubaneshwar and Cuttak and Rs 26,000 crore on revival of Gorakhpur, Barauni, Sindhri and Talcher fertilizer units," he said.
Dhamra will be the sixth LNG project announced on the east coast. While GAIL has dropped plans of a 4-mt project at Paradip, Petronet LNG, a firm in which GAIL and IOC are promoters, has shelved plans to set up a 5-mt a year LNG import facility at Gangavaram in Andhra Pradesh.
Comments
comments