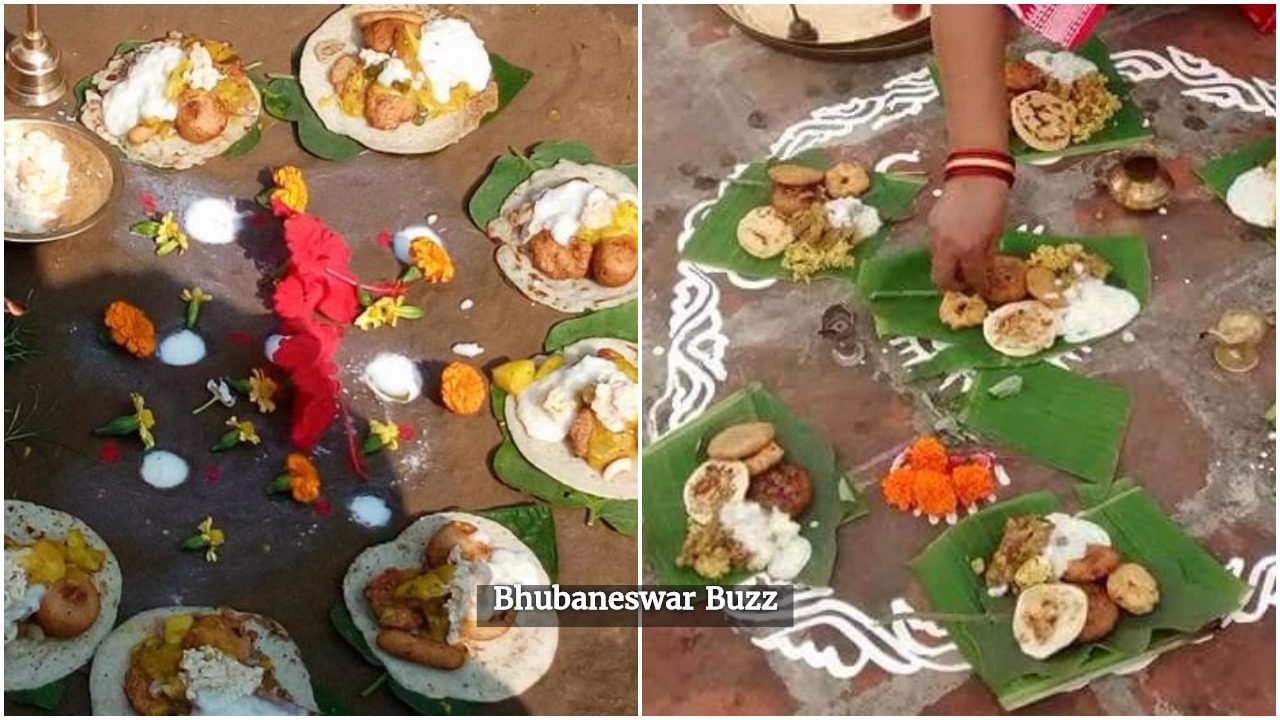 Samba Dashami is a unique ritual observed on the 10th day during the Shukla Paksha or waxing phase of moon in Paush month (December – January) as per traditional Odia calendar. This festival is especially celebrated in the eastern part of Odisha.
Odisha has a good deal of well-known tradition of Oshas, Bratas and Melas. The ceremony and sanctity of these traditional religious festivities are unparalleled. Every festival has some distinct rituals associated with it.
Samba Dasami: Legend
In Odisha it is said that 13 Oshas and Bratas are observed in 12 months as per traditional Odia calendar. Every festival has a legend which talks of some social significance. Legends of Samba Dasami Brata Katha say that Samba, was the son of Lord Sri Krishna. Once he was affected by leprosy disease. As per legends, Samba, the son of Lord Krishna, performed severe penance for 12 years for Lord Surya at Konark Temple to get rid of leprosy. The day Samba was cured is observed as Samba dasami. Particularly, on this day mothers perform Surya Puja to please Surya Bhagawan to keep their children healthy.
Rituals of Samba Dasami
On this day, female folks of the family wake up early in the morning before sun rise. After bath,
they prepare variety of food items like, Khichdi, Udiya Puli, Ghadghadia Tarkari (a curry item)
and offer them to Sun God during sun rise. One of the specific characters of this ritual is variety of individual food item is offered to Sun God in the name of each member of the family, especially children.
After that female folks of the families go on preparing variety of Pitha (Cake) like; Manda Pitha, Kakara Pitha, Arisha Pitha, Biri Ladoo and other items like Makar Chaula, Chhenaguda,, Dhanu Muaan, sweet dishes like Khiri, Rasagola, Jhilli, Chhenagaja, Sweet Curd etc. all over the day. In the noon time, a bowl of turmeric water with a beetle in it is taken to 'chaura mula' (a small temple like structure with a Tulsi plant overhead). All the cooked foods are served in plates. Then female heads of the family see the face of Sun God through the bowl of turmeric water and offer all the cuisine to the God. They read the legend of 'Samba Dasami Brata Katha' and pray for the well-being of the whole family members.
In the late night or evening, another puja is observed as a part of Samba Dasami ritual. This is known as 'Mahakala Puja'. Special Budha Chakuli and Ghadghadia Tarkari (an item prepared with fish, variety of Dal and other vegetables) are offered to Jama God. Along with all these rituals from early morning to late night, Samba Dasami puja is observed in Odisha . The get-together on such occasions implies a lot to the people of Odisha. This amounts to a greater cultural unity.
The day turns out to be a little hectic but at the end the traditions grip you in such a way that it turns out to be more than satisfying. Family members have a fun time on this day as they can savour the traditional cakes or pithas
Did you know Bhubaneswar Buzz is only portal covering Odisha to have more than 22,000 followers (consistent) in top 3 Social media platforms i.e. Facebook,Twitter and Instagram
Bhubaneswar Buzz is available in 10 social media channels, check out all of them here
Did you know Odisha is first in India to host Asian Surf Championship
Like Us in Facebook to get more content like this
Comments
comments