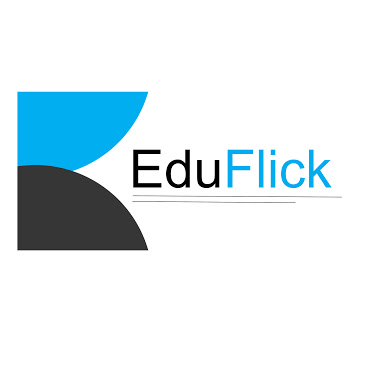 Tell us a little bit about your startup
EduFlick is an educational startup which exercises its arm in providing assistance and materials to school and undergraduate students. We at EduFlick are more focused on doing rather than planning. EduFlick provides a list of following services:
1)Career Counselling
2)College Counselling
3)Study Materials
4)EduFlick Powered Institutes
5)Private Instructors
6)Workshops
How did you come up with this idea and why this name?
In late 2015, I realised that there is a need for change to educational ways which will help students to prepare for boards and competitive examinations in a much better and efficient way. It was October 2016 when EduFlick started with a Facebook page and Quora blog. Then after few months during March 2017, EduFlick's website was launched and since then EduFlick has extended its horizons in meticulously constructive tangents.
What problem does your startup solve?
As a student, everyone faces problem in finding the perfect teacher, institutes, materials, etc for preparing any kind of examination. We at EduFlick are more focused on solving their problem in an effective way.
Tell us about your Team (Who are the founders and key team members).
The idea of EduFlick is the brainchild of Rahul Anand who along with the help of his brother Anurag Anand founded EduFlick.
What are the different challenges you are facing for operation?
Brand Awareness among the people in Odisha and the coaching institutes are more important, however, we found a lot of support from many top ed-tech startups which keep our morale up. We are also working out to improve on educational methods through artificial intelligence.
Your vision and mission
Our aim and vision are provided assistance and materials to every student of the country at an affordable price. We are working to bring the fees of institutes at an affordable price so that anyone can join them.
Website: www.eduflick.in
Email: [email protected]
Phone: +91 7205440506
Facebook: https://www.facebook.com/eduflick/
Instagram:- www.instagram.com/eduflick
LinkedIn:- www.linkedin.com/in/company/eduflick
LinkedIn: – https://www.linkedin.com/in/rahul-anand-21ba53107
Comments
comments