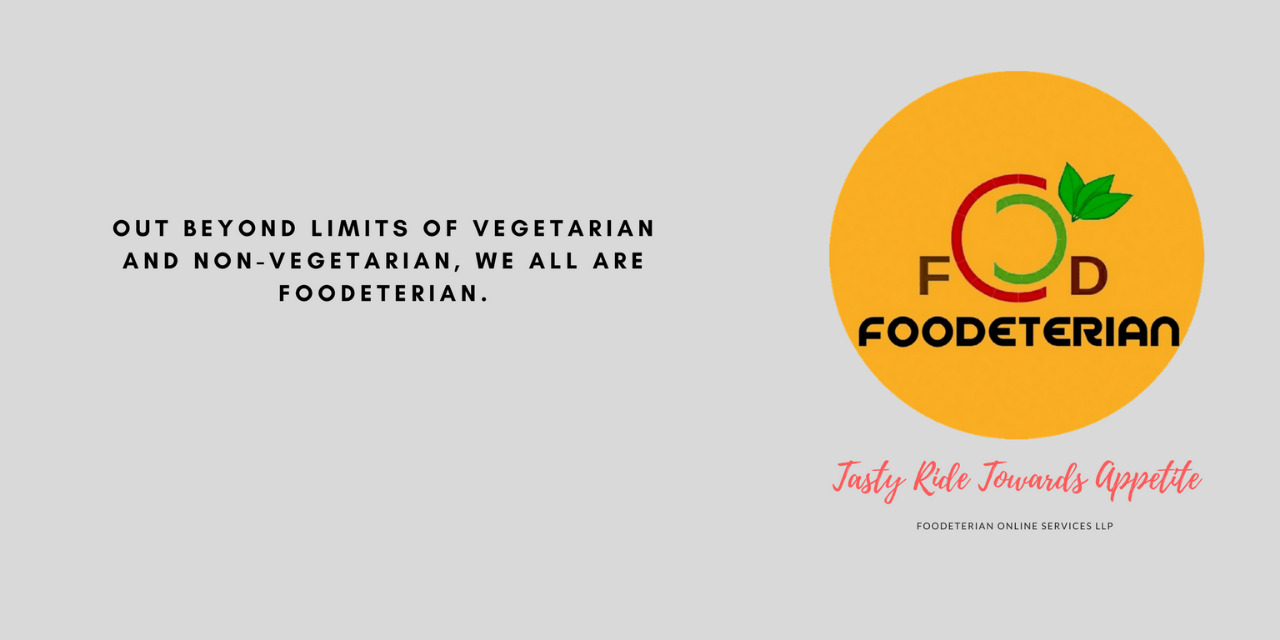 Tell us a little about your startup:
Foodeterian is tier 2 focused hyper local food ordering and delivery service.  We are a restaurant aggregator and also provide delivery support to restaurants. Foodeterian is all about making app based food ordering easy in tier-2 cities. The tier-2 cities are really growing at a fast pace but the digital wave is still not as strong in these cities when it comes to app based shopping or ordering. We analyzed many factors before deciding Bhubaneswar as the location to start up. At present. we are the fastest growing food tech in Bhuabaneswar providing end-to-end delivery and ordering support. It took a lot of hard work and a lot of planning and execution of those plans. We faced many hurdles but our team work and dreams kept us going. We have put a lot of efforts in kepping our app simple and fast and the users can place an order under 50 seconds using our app.
How can customers use our service:
The customer downloads our app from play store and opens it. Our registration process is one of the simplest process. User enters their mobile number to receive an OTP and entering the OTP takes users to the main screen. By default, the location is selected based on GPS but user can manually enter their location. All available restaurants in the area shows up on screen. User selects a restaurant to see their menu, adds food items to cart and order. Simple. It is much simpler when you use the app.
How did you come up with this idea and why this name?
Most of our team members are from a background of blue collar jobs in big corporate giants. We have stayed away from home and believe me, food is something that is pain. Working late night we do not really have a choice to go for cafeteria's food or boiling noodles. We thought if getting food is this tough in Metro cities, how hard it could be for tier-2 cities. This led us going through a list f cities and understand the demography, currently operating companies and barriers. Our idea is to remove hurdles between the food and the foodie by making it simple and reliable.
Name: We were having dinner one evening and we have different food preferences. How do we define ourselves? The food was really good and we just came up with a name that doesn't separates the people on basis of their food preferences. Foodeterian is the name which unites all foodies.
How time-consuming and difficult it was to get started?
It was not an easy journey. We faced many hurdles on a daily basis. Our savings were totally null and we stopped personal shoppings in order to be able to fund our startup idea. Designing our platform and admin panel was really time consuming and has been through many many reviews by team considering all aspects of the person who would be managing it. In start, it was like working two jobs for some of team members. We has all type of hurdles and we learnt a lot which an entrepreneur should know. Documentation, legal aspects, planning, execution of plans. It was a lot of work but we enjoyed it a lot because we are doing it for ourselves and it brings a different level of satisfaction to see we are doing really good.
What problem does your startup solve?
Our startup solves two major problems at two different fronts:
It provides a way for users to order their food easily and quickly. It generally takes more than an hour in Bhubaneswar by restaurants, we deliver it in 40 minutes, thanks to our planned algorithms and quick response time.
It provides a simple and reliable approach to the restaurants in Bhubaneswar to ride the digital wave and upgrade themselves.
Tell us about your team(Who are the founders and key team members)?
Our team have six key members. We all are very competent and have worked in real world. Amit has worked at higher management level in organizations in India and also in abroad. Me(Chandra Shekhar), has worked in IT for more than 3 years, Pritish has worked in Defense related indstry at admin level. Shikha looks at our marketing and she's a very creative team member. Bhanu looks after the delivery management and operations in City and Bushra is taking care at corporate branding of our company. All our team members are very competent and our ability to join hands with so many restaurants in such a small time is the proof.
What are the different challenges your are facing for operations?
We are a totally bootstrapped startup and all of us are overburden with work. We have a lot of work but we are not able to hire upper level management employees yet. We have really great growth plans drafted but the capital required is a hurdle thus we are delaying many things we can do. In short, we are looking for investment and help in terms of support and mentorship as well.
What is Foodeterian?
Foodeterian is a community of food lovers who believes in freedom from set boundaries of vegetarian or non-vegetarian. It is also the app that brings the best restaurant close to your pocket from the locality. In short, Foodeterian is an umbrella term to define everything related to passion for food.
Your Vision and Mission?
Our vision is to become the biggest food tech in tier-2 cities and change the way people order food in these cities. We want to bring the digital wave to these cities having a really high potential. Our mission is to reach new heights and create value for all parties associated with us and coin the term Foodeterian to define the food lovers.
Comments
comments