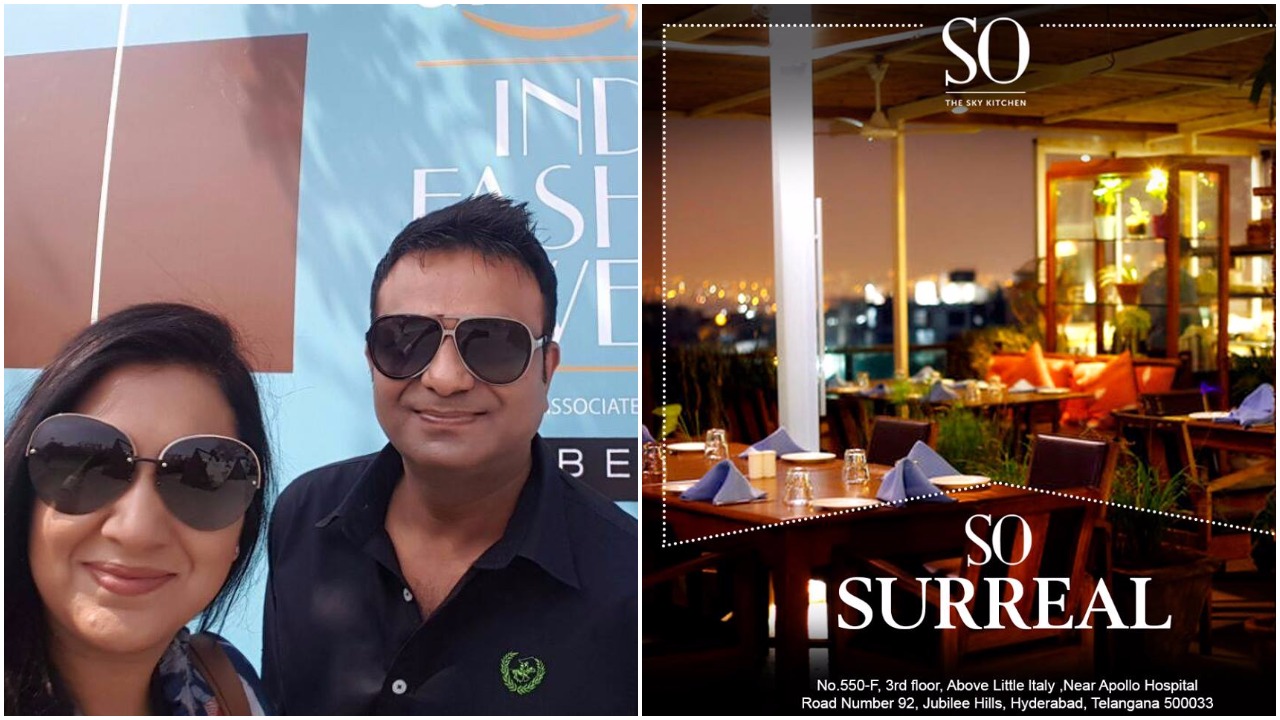 Entrepreneur duo Vinita and Vickas Passary have created several successful start-ups in food, fashion and retail across Hyderabad, Mumbai and Delhi. Among their much admired labels are Anonym, Translate, Little Italy, SO — The Sky Kitchen and MOB.
Hailing from Rourkela, the steel city of Odisha, both had an eventful journey. After spending the early years of their career struggling in various fields at Rourkela, Raipur and Delhi, they reached Hyderabad to work along with their cousin. However, the instinct to create and follow their dreams made them start from scratch and they set off on their own about 15 years ago.
Vinita's experience in fashion and retail and her commitment to revive arts, fused with an unrelenting attention to quality and detail has helped her carve a successful space in the clothing industry while Vickas, a self-made restaurateur complements her with his business acumen and eye for perfection. Both work together on ideas — "We dream, we debate, we work hard together, we feel sure only when we both say yes," says Vickas.
Comments
comments