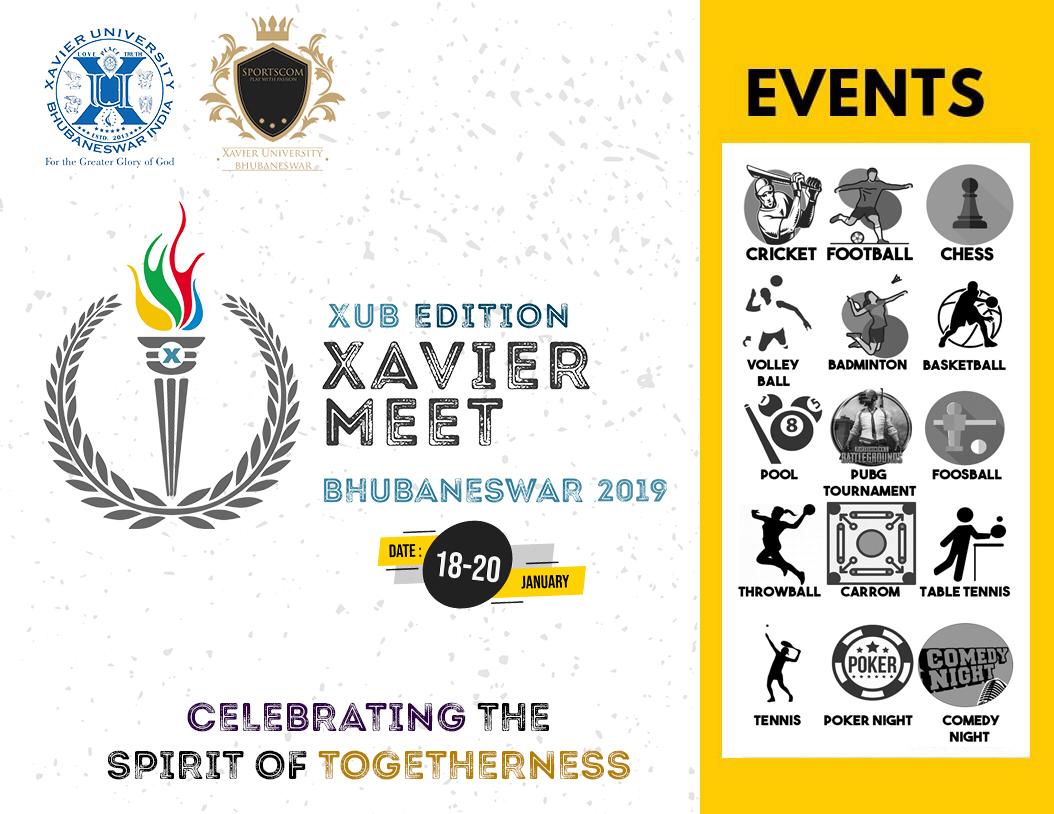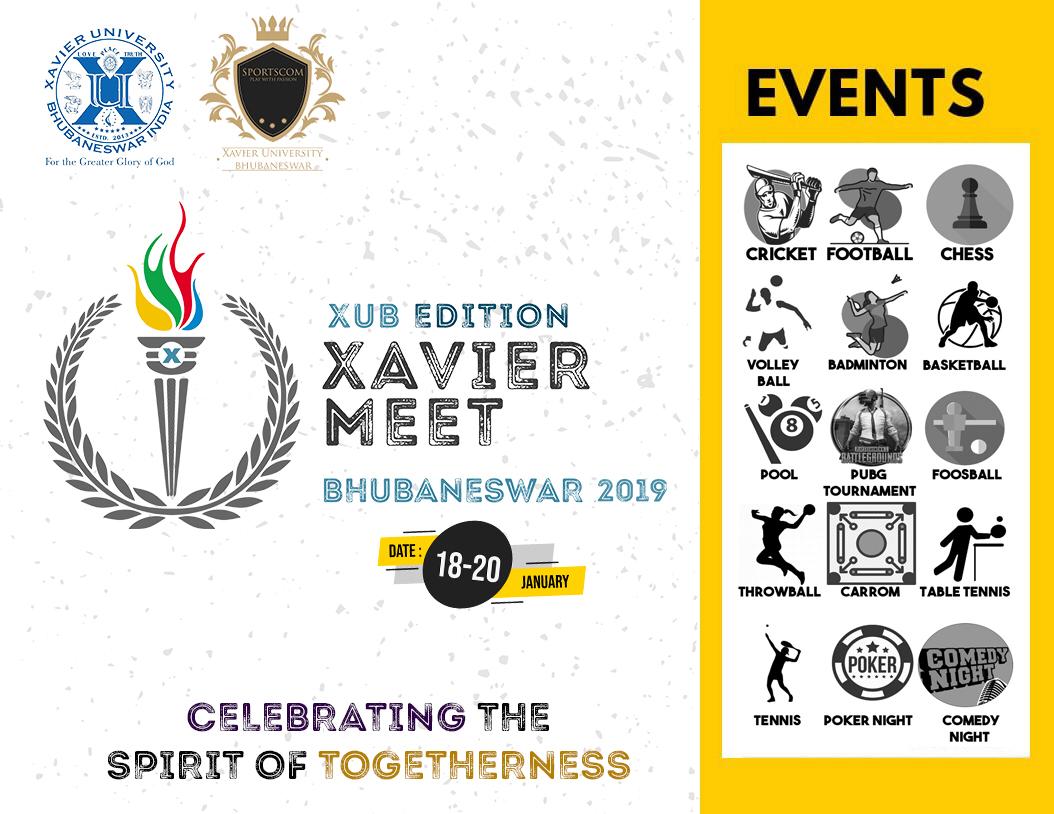 Xavier University Bhubaneswar is all set to host the very first edition of Xavier Meet – a sports meet organized especially for the Jesuit family, which is going to be held on 18th-20th January 2019. The sports fest is planned as a rotating event, where every year, a new Jesuit B-school will host the event. This year, XUB plans to conduct many events, ranging from PUBG to poker night and from cricket to foosball, with an amazing comedy night planned, to end the Sports Extravaganza with fervour and warmth. It will see the top Jesuit B-Schools participate.
The Jesuit tradition of education is directed towards the integral development of students, while sports enable individuals to grow by working as a team and experiencing the sportsman spirit. By launching Xavier Meet, XUB wishes to bring together the various Jesuit institutes, thus providing an opportunity to the students to experience a sense of community. This will not only deepen the bond but will also help the students to incorporate in them the Jesuit spirit of excellence.
XUB believes in offering a plethora of events ranging from Business Conclaves to the Annual Cultural Fest, to provide the students with a holistic environment of learning and development. Xavier Meet is one such endeavour to encourage the spirit of sportsmanship and provide a platform to the young community across B-schools to explore their talents in various games and sports.
ABOUT XUB
Xavier University Bhubaneswar (XUB) was established in accordance with the Xavier University Act 2013 and was inaugurated on the 7th of July 2014. XUB is India's first digital University and an institution of higher learning for imparting professional and technical education. It is a self-financing institution imparting professional and technical education. XUB has 8 Schools that offer world-class education in different fields. XIMB offers an MBA in Business Management, Global Management and Executive programs. Xavier School of Human Resource Management (XAHR), erstwhile XIMB-HRM, offers the MBA-HRM program. MBA-RM is offered by the Xavier School of Rural Management (XSRM), erstwhile XIMB-RM. MBF- Master of Business Finance is offered by Xavier School of Commerce, MBA-SM by Xavier School of Sustainability (XSoS) and MBA-UMG by Xavier Center of Urban Management and Governance. The Xavier School of Sustainability, Xavier School of Commerce, Xavier Center of Urban Management and Governance, Xavier School of Economics, Xavier School of Computer Science and Engineering, and the Xavier School of Communications offer different postgraduate and undergraduate programs.
Comments
comments