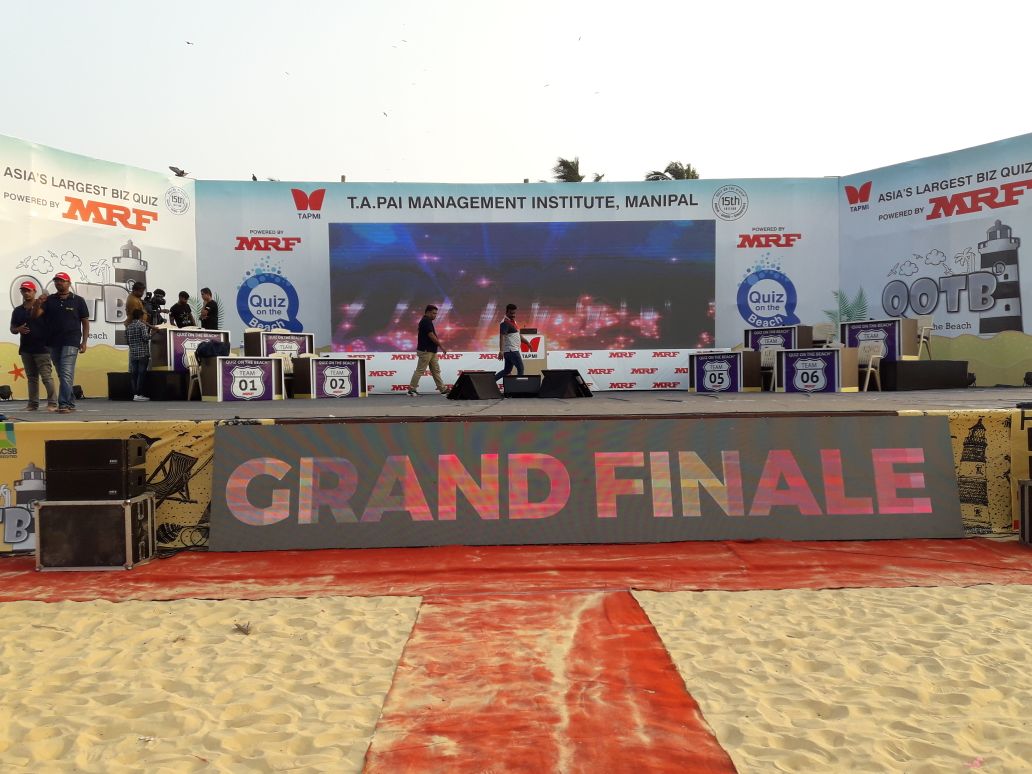 A team from National University of Singapore, comprising Shivam Bharadwaj and Mudit, won the grand finale of the 15th edition of T.A. Pai Management Institute's annual "Quiz on the Beach" (QoTB) held at Malpe beach here on Sunday.
A press release issued by TAPMI here on Monday said that the winners were awarded a cash prize of Rs. 6 Lakh. Initiated in 2003, students from more than 500 institutes, including premier institutes such as IIMs, IITs, NITs, SPJAIN, IIFT, BITS Pilani and NUS, were part of the quiz extravaganza. The top 26 teams from across the world battled it out to win the coveted TAPMI QoTB champions title. The team of Sailesh and Sohan from CET Bhubaneswar were the first runners-up and won a prize of Rs. 3 lakh. The team of Abhijeet and Akshath from IIM Lucknow were declared the second runners-up and took home a prize of Rs. 1 lakh. The prizes were distributed by representatives of MRF, Sankha Das and Madhusudhan Rhenius.
The event started off with an address by Director of TAPMI Madhu Veeraraghavan. The quizzing event was held on the sands of Malpe beach against the backdrop of the Arabian Sea.
Tough competition was seen among 3,000 teams, who battled in the qualifier rounds. However, only 26 teams made it to the qualifiers from across three countries. Giri "Pickbrain" Subramaniam was the quiz master. Eight teams progressed to the grand finale: IIM Lucknow, NUS Singapore, CET Bhubaneswar, PES University, The Maharaja Sayajirao University of Baroda and NIT Goa.
Courtesy: The Hindu
Comments
comments