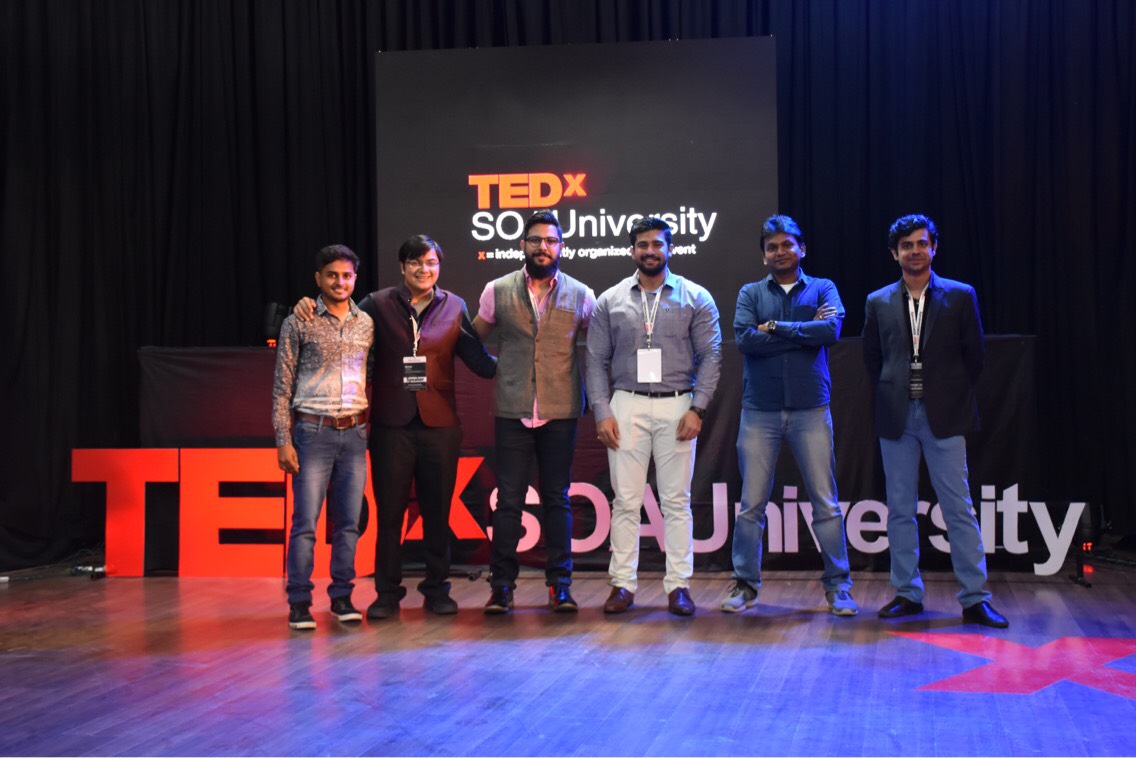 What would have happened had Albert Einstein chosen to keep his famous theory of relativity to himself? The world would have been a different place. Because he came forward with his theory, it is still reshaping how the scientific community thinks as they search for a grand theory of everything.
"If you have an idea, you have to share it with everybody. It is meant for the world. It was never yours in the first place," a young Coder and innovator Mr. Ronak Kumar Samantaray said at the first edition of TEDx even held at the SOA University on Sunday.
Mr. Samantaray, who quit his senior software engineer's job at Mircrosoft along with a friend to do something worthwhile on their own, said he considered Einstein's three-page hypothesis a work of art. "He was an artiste and innovator, but you need science to take your formula to the people," he said as he spoke on the theme "The art of chasing an idea."
Six young achievers, including Mr. Samantaray, drawn from diverse fields who chased their ideas and overcame adversities, interacted with students of SOA University at the day-long event. The other speakers included Mr. Suvankar Mishra, social entrepreneur and CEO of eKutir Global, Mr. SagarPratihari, a serial investor, Mr. Tadit Dash, a senior software engineer with Mindfire Solutions, Mr. Karthikeyan NG, who heads the engineering team at Chumbak, a lifestyle and fashion retail brand and Dr. Manan Thakrar, a psychiatrist who is also a stand-up comedian.
Mr. Samantaray, co-founder of NowFloats,  is also the co-inventor and chief advisor of Bolt, the world's first smartphone charger for motorbikes and co-designed 'speech globe' which can recognize finger gestures and translate the same into speech.
Speaking on the subject "The Future of Food", Mr. Suvankar Mishra, who described himself as a 'problem solver', said technology could go a long way in helping small farmers to raise crops. "Today digital platform, machine learning and artificial intelligence can help and guide them as to what they should be doing," he said adding  small farmers accounted for more than 80 per cent of the total food production today.
"Smart phones  could be used to provide the farmers inputs like soil condition and weather. We cannot help climate change but make them aware as to how to cope with it," he said.
The Vice-Chancellor, Prof. Amit Banerjee welcomed the participants in his inaugural address describing TEDx as a red letter event for the university.
Prajnyasis Biswal is the final year student at SOA University and Primary Licensee & Organizer at TEDxSOAUniversity. He is a young entrepreneur whose vision is to connect people and create a great startup Ecosystem at Odisha. He operates a strong startup network at Bhubaneswar.
Comments
comments