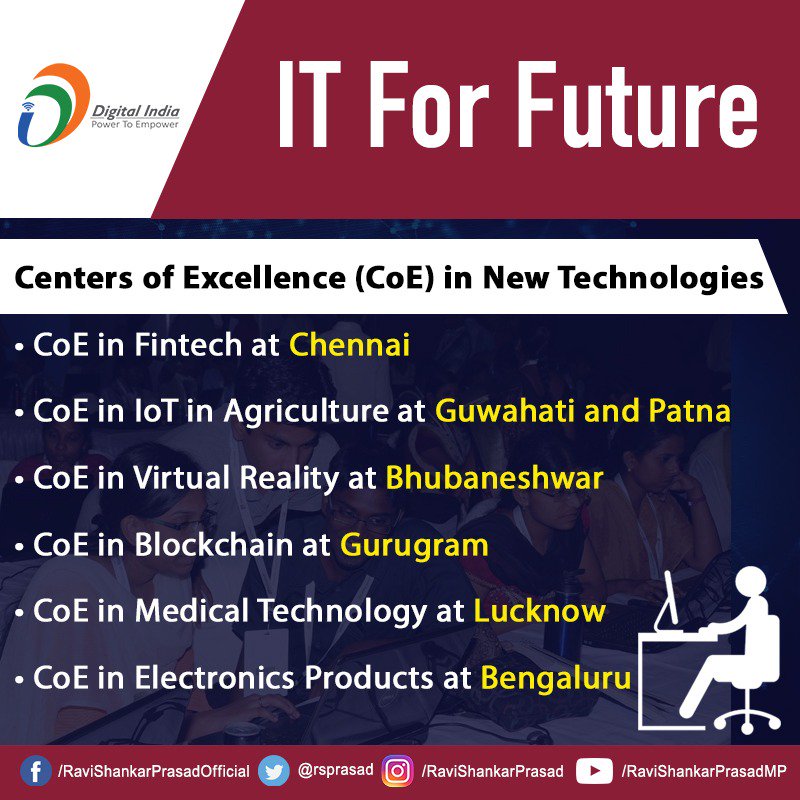 The inexorable march of technology and accompanying pressures on India's flagship Information Technology ecosystem have already begun to show their effects over the past several months, both in the number of layoffs and reduced recruitment over the last several months.
The launch of the Nasscom-developed FutureSkills online skilling platform by Prime Minister Narendra Modi here today seeks to address at least one of the factors holding back adoption and exploitation of new tech — the lack of adequately skilled professionals.
The FutureSkills platform however is expected to impart the skills required for new age IT professionals, with Nasscom President R Chandrasekhar stating that in the initial period, FutureSkills would benefit over 4 million new and old employees. "The platform, developed by Nasscom, and supported by the government, is initially aimed at skilling 2 million employees and 2 million youth initially," he said.
The Prime Minister, for his part, observed that India is in the process of a digital revolution and the potential benefits were of immense value. However, the advancement of technology like blockchain will require rapid change in skill profiles.
The platform will provide online content from prominent institutions like the Massachusetts Institute of Technology (MIT), Stanford University, IITs, online education platforms Coursera and Udacity. The government is also planning to set up Centres of Excellence in New Technologies across the country — for Fintech at Chennai, for IoT in Agriculture at Guwahati and Patna, for Virtual Reality at Bhubaneshwar, for Blockchain at Gurugram, for Medical technology at Lucknow and Electronics products at Bengaluru.
Comments
comments