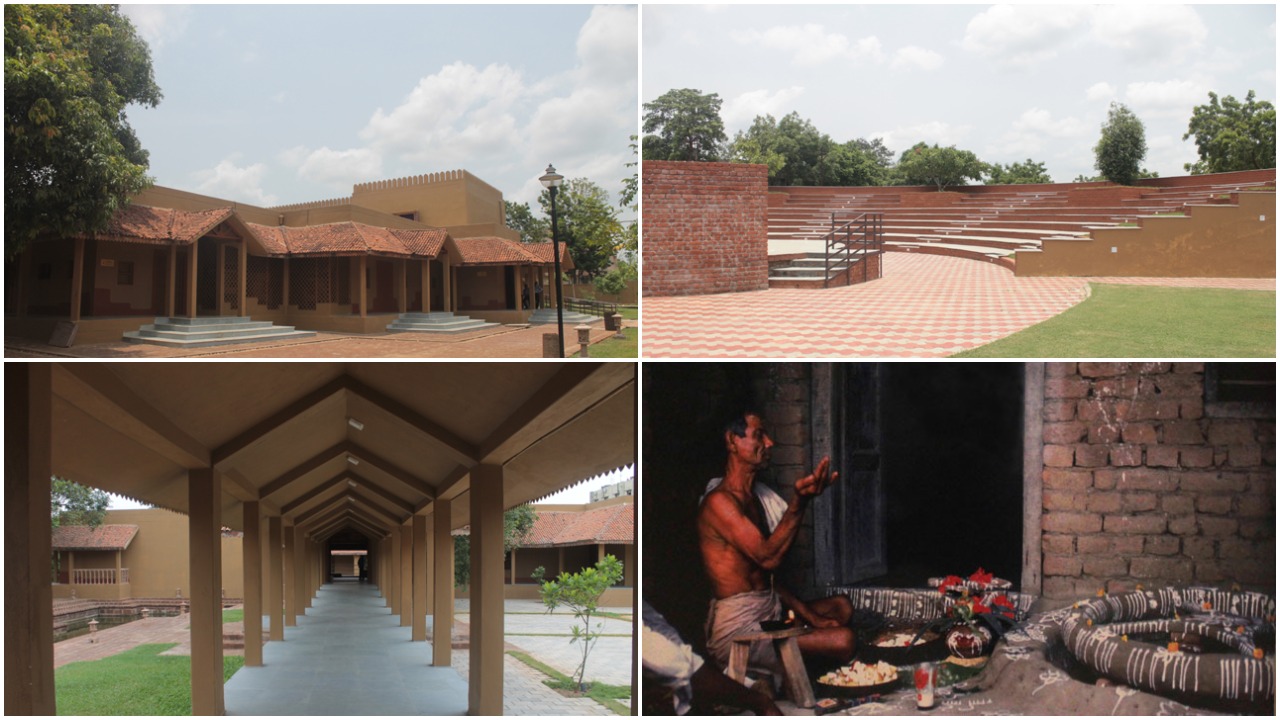 Given below are 2 paragraphs from an awesome blog by Jitu Mishra on Kala Bhoomi, do read the full blog here.
Being far away from India's power centres, the art and craft practices of the region have retained much of its originality. With a vast repertoire of cultural resources and art and craft practices with many on the verge of extinction due to modernisation and pressure from the market economy, it was important for the state to have a central place, aesthetically built to showcase what can be aptly called as Odisha's soul. This is how Kala Bhoomi, a sprawling museum of 13 acres, with built-in space of 8 galleries, a cafeteria, library, resource room, audio-visual auditorium, workshop areas and an impressive open air amphitheater was conceived and built.
A brainchild of Shri Naveen Patnaik, honourable Chief Minister of Odisha, himself an art connoisseur, Kala Bhumi is a world-class facility built to showcase the craft diversity of the state. The museum was inaugurated recently.  From 1st June onwards, photography has been allowed (for personal use) with a fee of INR 50. So, here is a visual journey of the crafts museum.Later, I shall write posts on each gallery elaborating on the specifics.
Comments
comments