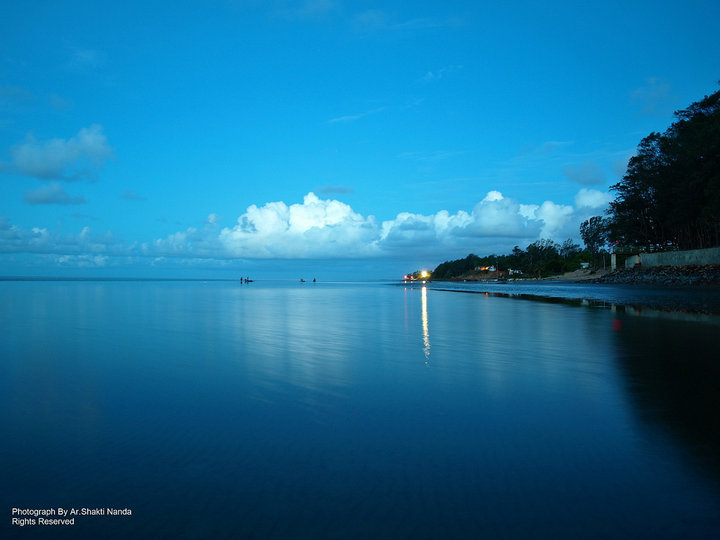 "The world is a book and those who do not travel read only one page," said St Augustine.It will probably take you less than a second to understand the depth of these words. The world is full of so many places to discover that even a lifetime of travelling will not be enough for it.
But then, nobody stops us from doing our best.The Chandipur beach, located in the Balasore district of Odisha, is a place waiting to be discovered. Not that it is not known of–but it is one place every person would look at through his own perspective, and that's what discovery really means.
Believe us or not, the beach is not a constantly existing feature on the map. At least it doesn't look the same every time. Surprised? Well, when you are at the Chandipur beach, you can actually see the sea disappear in front of your eyes, and come back again. No kidding!
A phenomenon that is rarely seen in any other part of the world, the sea here recedes by as much as five kilometres every day. So, when you are at the beach during the ebb, you can see the water receding massively from the beach and then coming back during the high tide in order to fill up the emptiness.
Sounds like an amazing thing to experience, doesn't it? Also known as Odisha's Hide and Seak Beach, Chandipur is located at a distance of 200 km from the state capital Odisha, Bhubaneswar, from where you can take a train to Balasore station, 10 km away, or by road National Highway 5. The journey to this place is worth remembering, thanks to the presence of natural beauty on the entire route. Thanks to the unique occurrence, the Chandipur beach is also home to a varied range of biodiversity, which is worth travelling for. The sight of a horseshoe crab or red crab crawling beside you is thus common on this beach.
In an IANS report, Anirban Mukherjee, a tourist from West Bengal recalled his experience of the destination as he said, "My wife and I saw the sea disappear in front of our eyes, and we walked in the sea bed, almost for four kilometres, and then returned with the gentle water when the high tide came".
The most interesting bit about this beach is, when the sea recedes, one can actually walk over the sea bed with just his feet submerged under the water. Looking at it from a distance, it gives the impression of someone actually walking on the sea. If you are looking to stay here and enjoy the place for a day or two, there are a few budget hotels in the area that can serve the purpose.
Nearby beaches to visit: Kashaphal, Chawmukh, Dagara, Kharasahapur, and Talasari.
Tourist attractions near the beach: Devkund Waterfalls, Panchalinegeswar, Khirachora Gopinatha temple, Chandaneswara, and Nilgiri Jagannath Mandir
Courtesy : India Today
Chandipur Beach in Odisha selected as One of the most unusual beaches in world by Lonely Planet
A Quick Expedition To Chandipur On Sea – by Ar. Soumyajit Mishra
Comments
comments