While walls are known to create divides, these are simply breaking them. The 'Wall of Kindness' is a simple concept that's fast catching up across India. The message on the wall is plain and clear – "If you have something in excess, leave it here. What you need, take from here." People from all walks of the society come and donate their belongings near the wall and the ones in need, pick up things for their use. The beauty of the concept is that it's a completely anonymous exercise. Here's a look at how the campaign is picking up in the country and spreading a simple message – Humanity Reigns Supreme.
In Chandigarh, the non-profit Yuvsatta launched this campaign earlier this month with school children. It has spread in more than 8 schools now — the institutions adopting this campaign say they feel it inculcates the spirit of giving and sacrifice in young minds.
The 'Wall of Kindness' got its colloquial touch in Punjab and is referred there as 'Neki Di Deewar' and in Hindi it's called 'Neki Ki Deewar'. In Odiya, it's called 'Daya Pracheer'.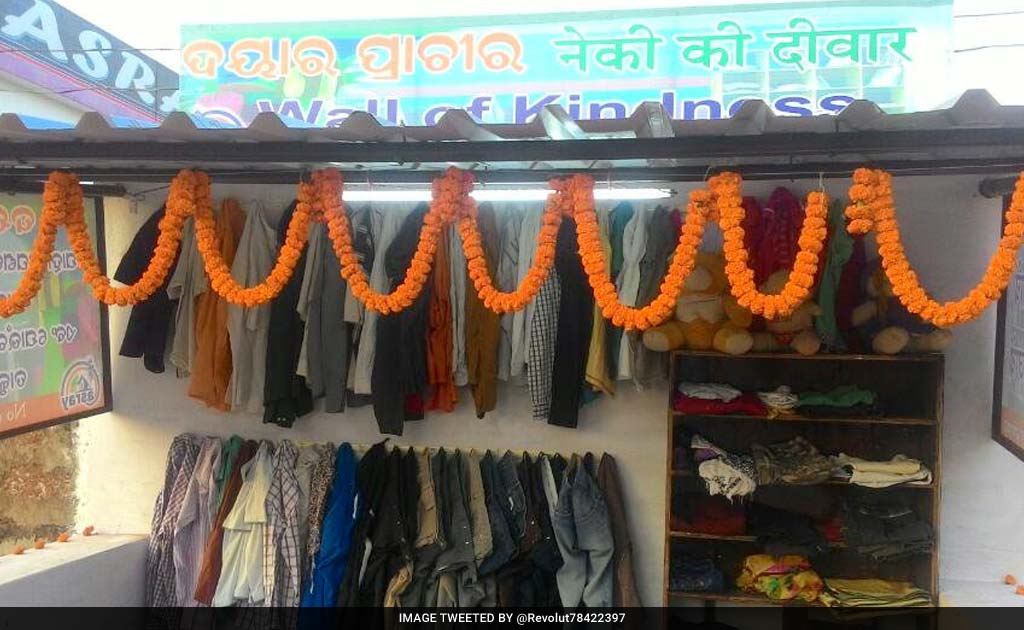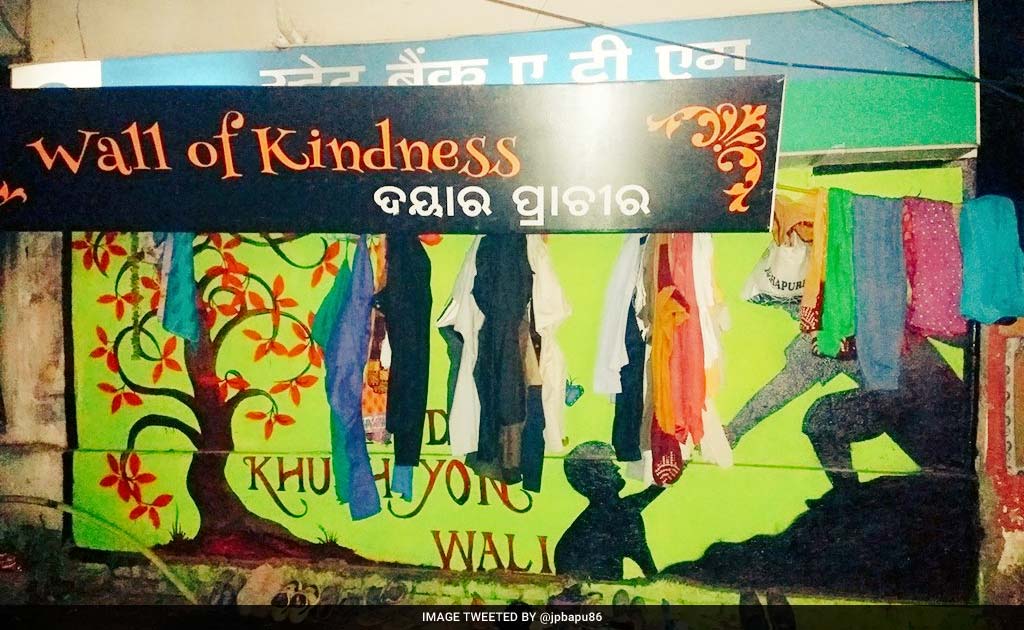 The above image is from Bhubaneswar's Vani Vihar in Odisha. The wall was painted three months ago and has been getting a generous collection from people. Jagannath Panigrahi, a resident of Vani Vihar, says, "I see people leaving footwear, clothes, books for the needy and within two days, the place gets cleaned up. The next day, we see it is full again. It's heartwarming to see this initiative. "
In Barbil in Odisha, Chittaranjan Kar, a journalist by profession and his friend Kali Prasad Mahanta started this initiative six months ago. Mr Kar says, "Apart from the collection near the walls, we also hold donation drives in institutes and collect clothes." The tribals from nearby areas come and as per their fitting, collect the clothes on Sundays, he informs.
Mr Kar says, "To watch children pick up clothes and toys of their choice and see their gleaming smiles, lights up my day and pushes me to do more for them."
Comments
comments