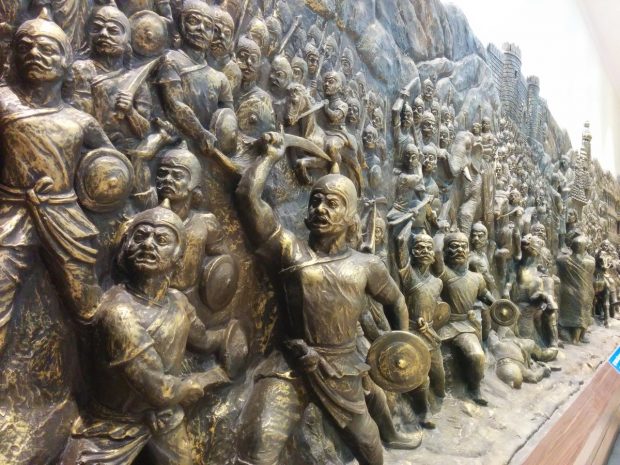 Paika vidroha is considered to be a dreadful and shocking event, if we turn the pages of Odisha History. In 1817, the Britishers attacked Khurda dynasty and destroyed its fort on the foot of Barunei hills. At that time Khorda became the last free fort of India acquired by the British people. The British people introduced a new revenue system which enraged the anger of "paikas". Previously the warriors or paikas enjoyed the lands instead of their services, but afterwards they were asked to pay rent and taxes at the same rate as the cultivators. Moreover, the introduction of salt monopoly by the British people during this period also became the reason of Paika vidroha. In this vidroha, guerilla paika fighters of Odisha fought bravely and checked further British invasion in Odisha. This situation made the Britishers revengeful and they fetched a plan to appoint local informers who could inform them all the plans and hide out of the Odia Paikas.
A local informer named Charan Patnaik informed the Britishers about the hide out of all freedom fighters in a treacherous way which gave chance to the British people to trace and kill these patriots of Odisha such as, Buxi Jagabandhu, Madhav Ch. Routray, Dalabehera, Kruttibas pattasani, Pindiki Bahubalendra.
They killed Jayi Rajguru brutally by tying up his body to a banyan tree. With his death, the last hope for an independent Odisha was completely wiped out in september 1818. This incident invited the wrath of local people who punished Charan Patnaik by burning him alive at a place near jatni.
Paika Vidroha was failed due to the betrayal of Charan Patnaik, Madhu Patnaik, Dhrubajaya Harichandan, Ogal Singh and Bhagabar Jagdev Birabar. The informers turn traitors were rewarded with lands from Britishers and till date these lands for which they never paid any tax are known as Beiman Nimak Haram jagiri.
(Reference: The First Indian War of Independence: Freedom Movement in Orissa, 1804-1825 By P.k.pattanaik)
Comments
comments