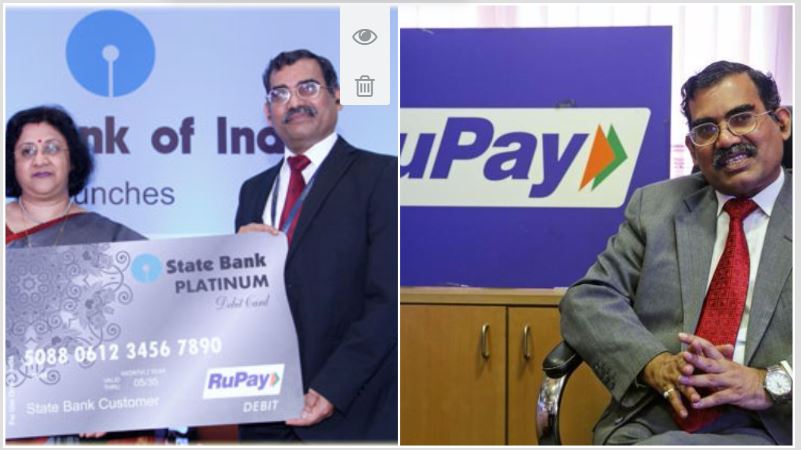 If one wants to find out what it is to compete against two companies in an industry almost enjoying duopoly and still succeed in the business, dial AP Hota, the founder chief executive of the National Payments Corporation of India of though with a little help from the government.
To take up a challenge in what started as a mission without much vision on what to do is actually a leap of faith, especially when the multinational corporations are the only answer in the world with nothing much to borrow from either.
It was way back in 2005, when 'payments' was not a term in vogue and did not draw much attention of bankers when Hota joined the Department of Payments and Settlements curved out within RBI. Two key suggestions came out of the department: One was to take payments and settlement outside the daily routine of the regulator, and second was to develop a domestic cards payments network.
Customers, in this case banks, especially the private ones, used to dealing with the sophisticated market and technology-savvy companies like MasterCard and Visa, were at times downright hostile to NPCI and have even slighted Hota and his team. But the former central banker is not the one to be deterred by slamming of doors.
While much of this happened before Prime Minister Narendra Modi began his Make in India campaign, NPCI has on its own become a financially-viable entity and stands tall among the payment companies. Thanks to Hota's perseverance and support from his team today, NPCI counts 56 banks among its shareholders from 10 initially, which indicates the increased interest among even private sector lenders to be part of the domestic payments company.
Hota, born in 1956 and a literature graduate from Sambalpur University, was keen on a government job during his growing up days like many other Indians of that era. He landed at the Reserve Bank of India in 1982, and continued there till 2009 when this opening cropped up.
While he started as the first managing director of this organisation supported by nine others who came on deputation from various banks, he was the only one who stayed on. He took voluntary retirement from RBI and assumed the role of NPCI's chief executive.
Comments
comments