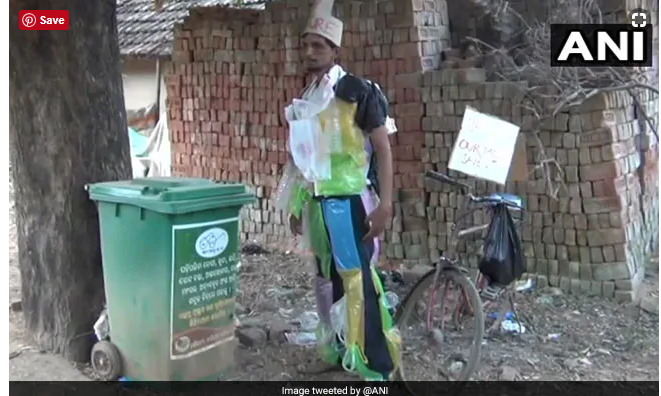 Bishnu Bhagat, 36, dresses himself in colourful polythene bags and goes about his business every day in Odisha. He doesn't mind being referred as a "chalta firta dustbin" (walking dustbin), because the underlying message he wants to convey is, "If I look ugly to you, think about earth and what we have made it."
With "Save Future", "Don't use polythene bags", written on his dress, he regularly visits schools and meets children to spread awareness on how harmful using polythene is for the environment.
"I noticed a cow eating food wrapped in polythene bags. Along with the food, it would also eat the polythene. Few days later, it died. This event stirred me and I decided to do my bit for the environment and the animals," said Mr Bhagat, a resident of Baripada.
One of the school students, Sanjana, said, "From Mr Bhagat I learnt that I should not use polythene bags and also encourage my friends and family members to stop its use."
Comments
comments