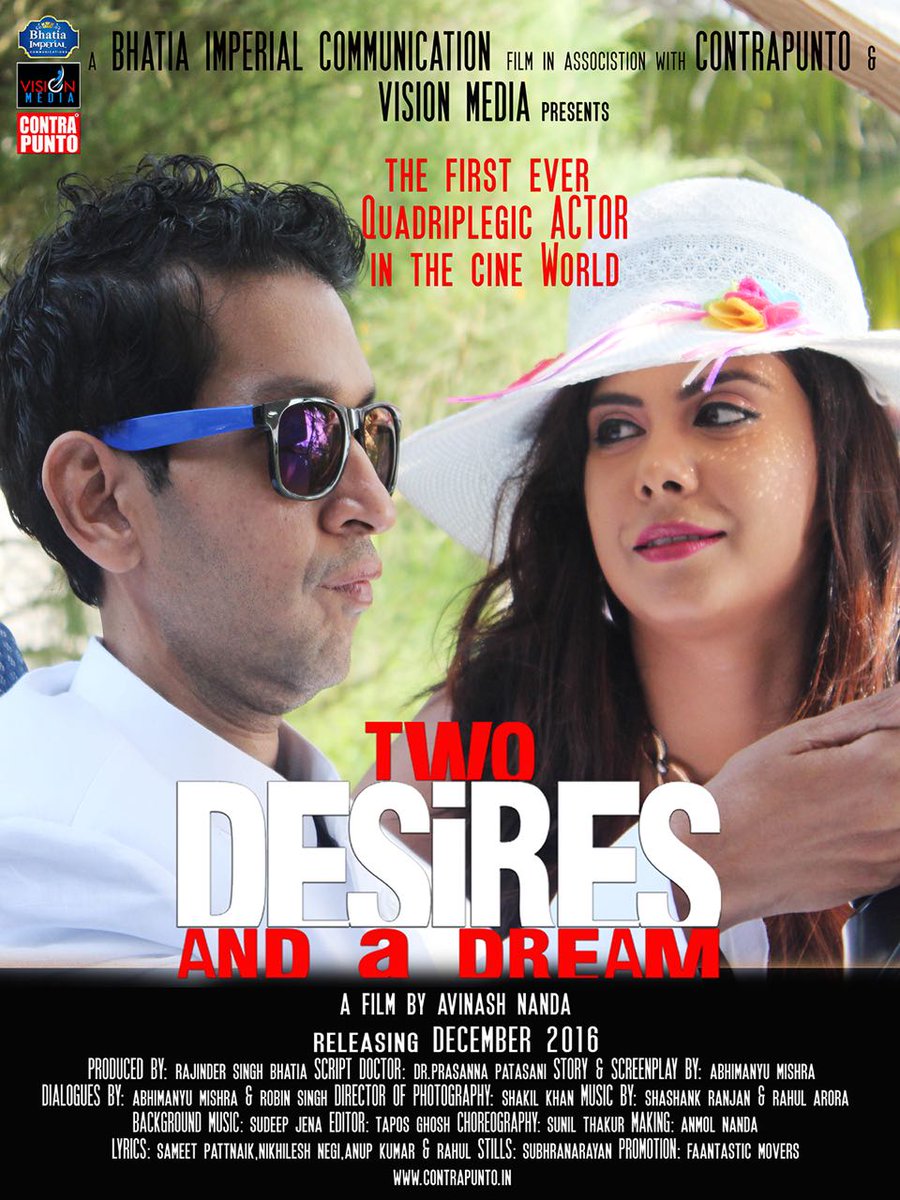 The feelings and desires of a quadriplegic person who can't move without his wheelchair and without anyone's help, but has achieved a lot through his seer determination and by overcoming disability is shown in a Hindi film "Two Desires and a Dream". This half an hour long film is based on the real life story of Jitendra Kumar Biswal who has acted in the flick as the protagonist. Jitendra is the first ever quadriplegic actor in the cine world and is the first person to act in a film based on oneself.
The flick is going to show the desires and dreams of Jitendra, his love life and his longing to be with his desired woman just like any other person. A press meet was held at a city hotel on Monday to inform movie buffs about this unique film which has been garnering applauds and rave reviews at different film festivals across the world. Even many celebrities have tweeted about this film praising its actor and approach to highlight such a sensitive issue.
In the event many of its cast and crew including Jitendra, actors Biki Mishra, Chinmay, director Avinash Nanda, music director Sudip Jena, script writer Abhimanyu, script doctor Prasanna Patasani who is MP from Bhubaneswar and producer Rajendra Singh Bhatia were present.
The film has stars like yesteryear Bollywood actress Preeti Jhangiani, renowned Hindi film actor Brijendra Kala and actress Swapna Pati. India's raw talent winner RIturaj Mohanty has crooned songs of the film along with Rahul Arora and Shashank Shekhar.
"This film will help sensitise normal people about the sense and sensibilities and feelings of people with disabilities. I hope it will be well appreciated by the audience when it releases in theatres," said Jitendra.
Comments
comments