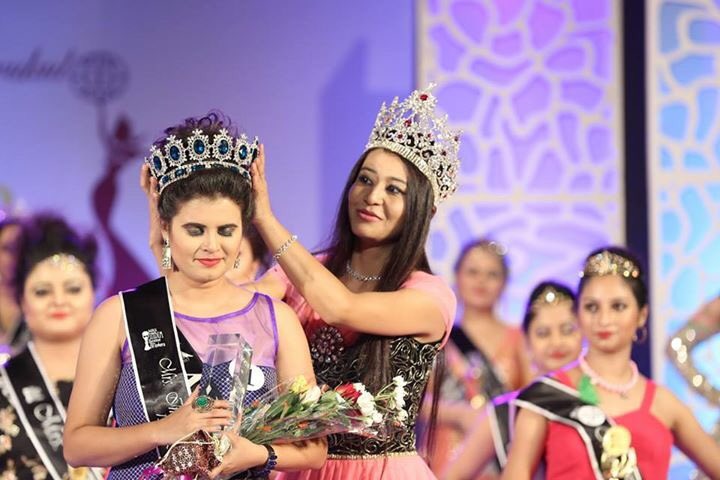 Mrs India home makers in their first season, discovered that in small towns , women have immense talent but they are not able to travel so long to metro cities due to family commitments. This season Mrs.-India-home-makers travelled to north east India with the theme "Be Loved" and give chance to many talented women.
The contest took place on 5th October, at ITA Machkowa, Guwahati. The event held photo shoots for all the contestants, designer costumes by four big designers of the North- East, Hansini, Jyoti Kashmiri , Moonmee Barua and Yura Mary . The show was directed by ace fashion director Dipankar Kashyap.
Ankita Borthakur, who is settled in Bhubaneswar, gave auditions from and represented Odisha. She is working as a head brand consultant for an IT company in Bhubaneswar and her husband Mandeep Sharma works for automobile sector. Ankita is all set to represent India at Mrs. Universe-2017 to be held in China next year in July. Noteworthy, this was the first time she walked on the ramp and had no prior experience in the field of fashion.
The show was judged by entrepreneurs, ace designers, Eminent journalists and choreographers and by National director of Mrs india home makers Ms Naaz joshi, owner of Fashion Gurukul.
Did you know Bhubaneswar Buzz is only portal covering Odisha to have more than 16,000 followers (consistent) in top 3 Social media platforms i.e. Facebook,Twitter and Instagram
Bhubaneswar Buzz is available in 10 social media channels, check out all of them here
Did you know Odisha is first in India to host Asian Surf Championship
Like Us in Facebook to get more content like this
Comments
comments