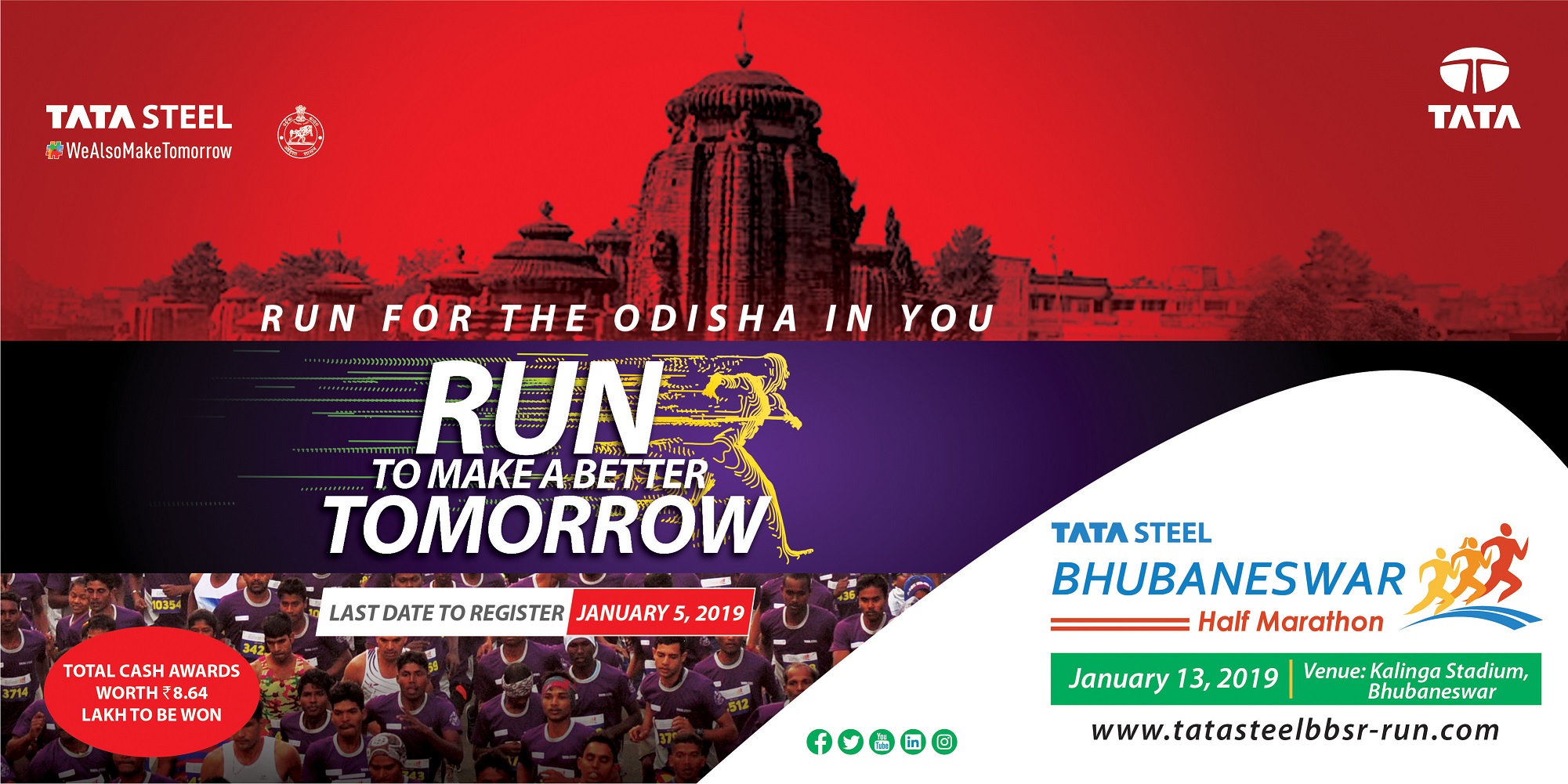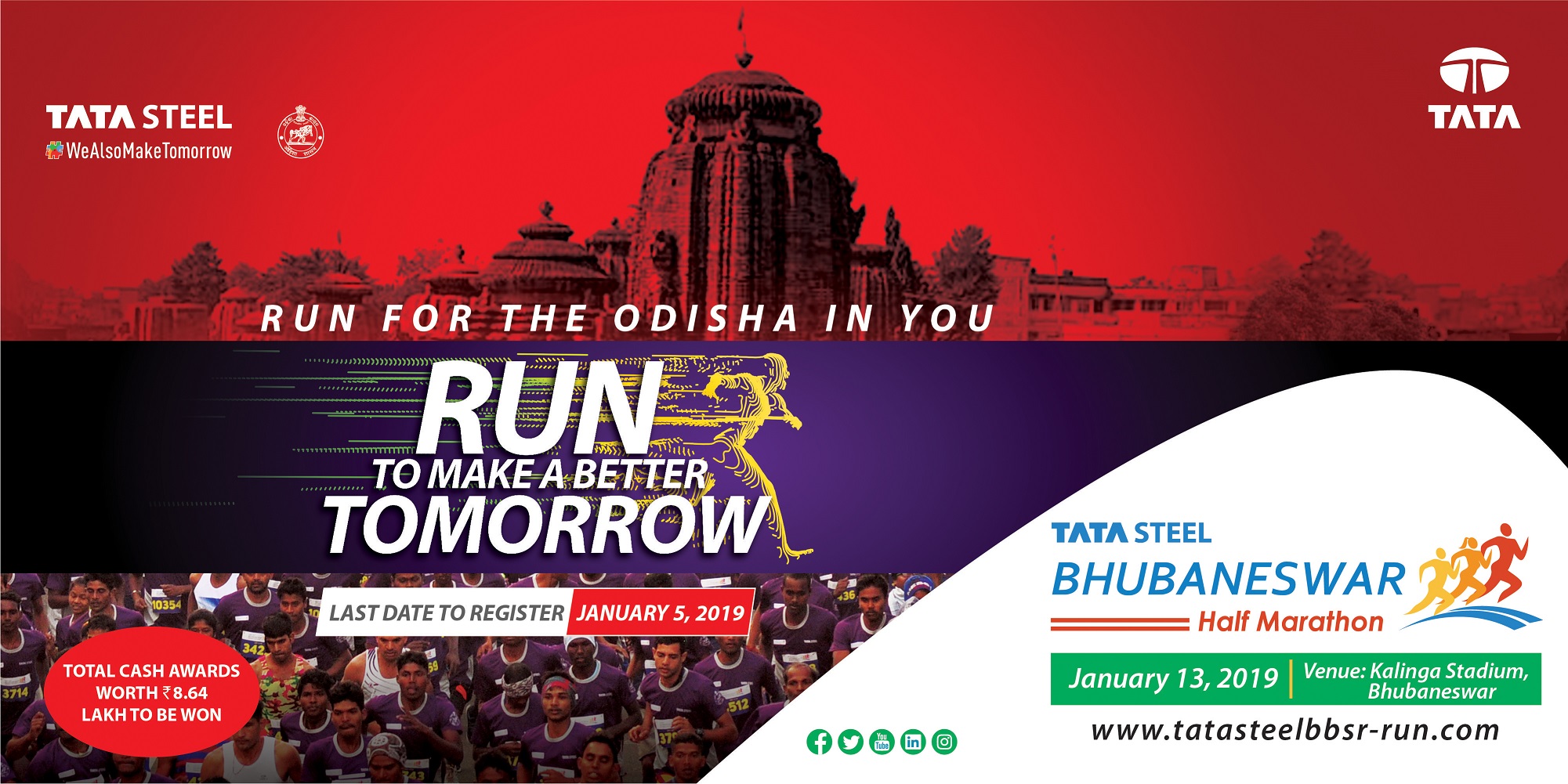 Tata Steel, in association with the Government of Odisha's Sports Department, organises the Tata Steel Bhubaneswar Half Marathon every year in January to commemorate National Youth Sports Day. Launched in 2016, the run seeks to catapult Bhubaneshwar into becoming one of India's premiere distance running destinations. With an aim to encourage an active sporting lifestyle, the Tata Steel Bhubaneshwar Half Marathon consists of 3 categories for men and women – 5 KM Run, 10 KM Run and 21 KM Run
Sports: A way of Life
Sports is a way of life at Tata Steel and we are committed to provide a healthy work environment to our stakeholders.
Register now and join us on January 13, 2019 at the Kalinga Stadium for the 4th edition of Tata Steel Bhubaneswar Half Marathon.
Race Categories
Half Marathon ( (Born on or before 12-01-2001) – Entry Fee Rs. 300
10K Run (Born on or before 12-01-2004) – Entry Fee Rs. 200
5KM Run – (Born between 12-01-2007 and 12-01-2003) – Entry Fee Rs. 100
Comments
comments