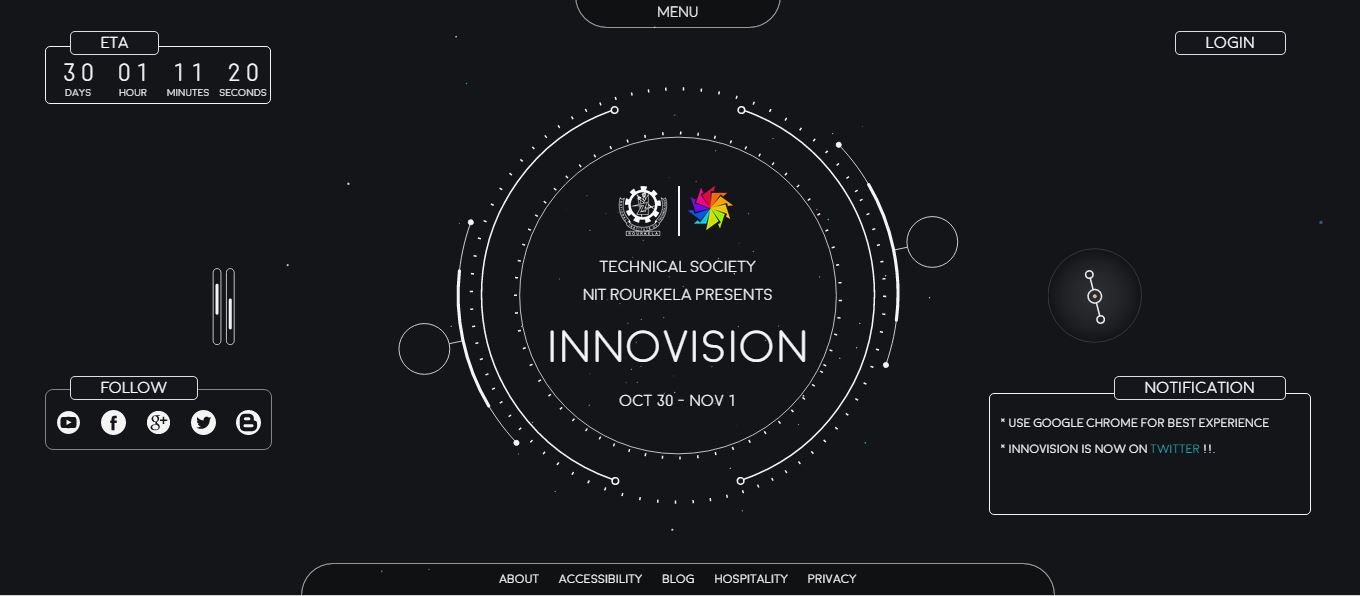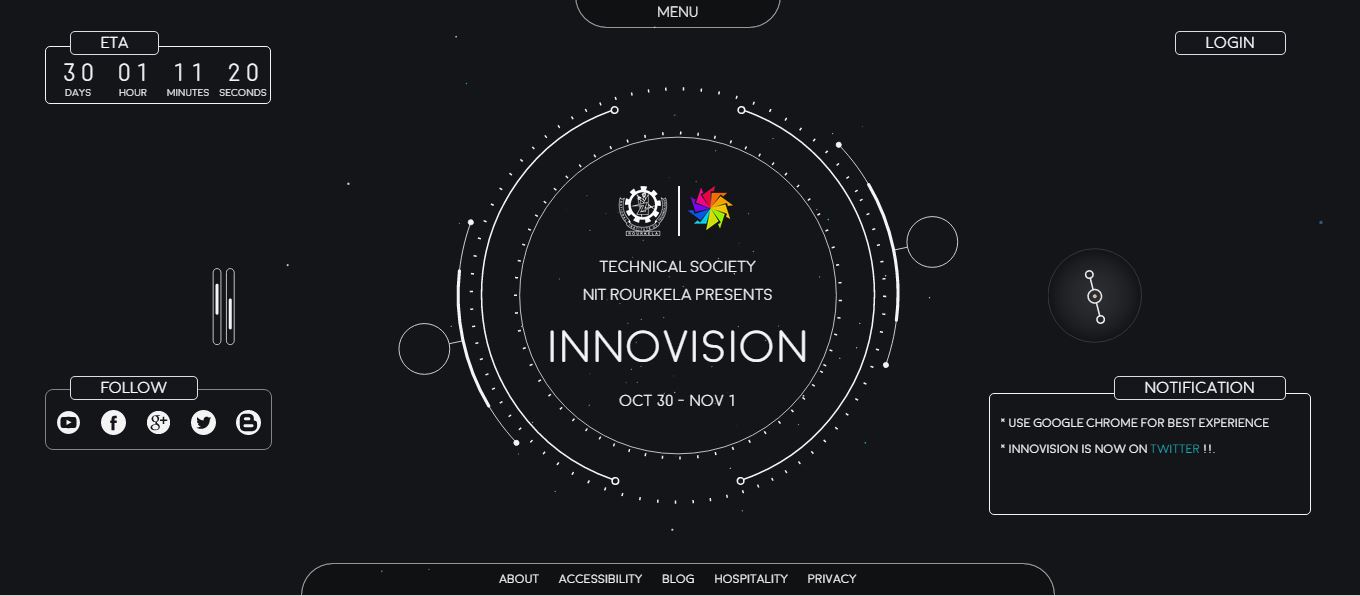 With a spectacular kick-start to NITR's very first tech-fest back in 2004, Innovision has been creating a spectacle of unmatched enthusiasm, technology, scientific thinking and innovation. Presently rolling out it's 12th edition, this fest is the biggest techno-management festival of Odisha. It's motto envisages the evolution of present day techniques and reaching the zenith of technical prowess.
Innovision provides a platform for showcasing unique ideas through an unparalleled multitude of events, workshops and competitions. With an overwhelming participation of over 5000 students from all over the country and the involvement of quite a few stalwarts, it is adding laurels every year.
This is a small step taken to formulate our ideas and visions into practicality and reach the pinnacle of technical advancement. Watch out for Innovision '15!
It is an organization entirely handled by the students of NIT Rourkela with a three-tier team structure. There are about 20 coordinators under a Central coordinator constituting the core committee. Along with them, there are around 500 volunteers under the Technical Society of NIT Rourkela aspiring hard to make this event remarkable and worth remembering.
More details on Innovision Website
Comments
comments