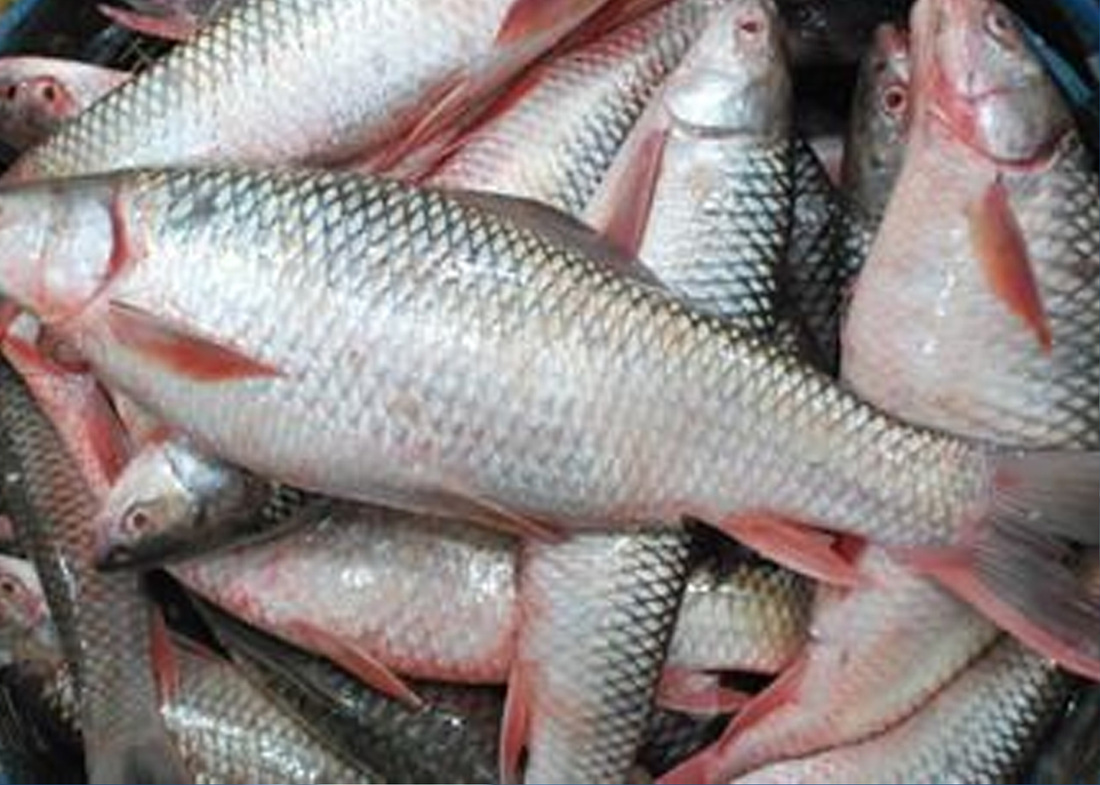 Seriously we do!
The reason why fish forms a predominant part of the Odiya culinary culture is not hard to fathom. This coastal state of India has the sea on one side and several rivers and tributaries crisscrossing their paths across the body of the state. There are also man made and natural lakes and ponds. Needless to say these waterbodies abound in fishes of myriad varieties.
A newly wed bride has to be accompanied by a parcel of fresh fish, curd and saaga (green leafy vegetables). We offer fish as an offering to Goddess Durga on the ninth day of the Durga Puja (just like our neighbors from the state of Bengal do). There is also a folklore attached to the presence of fish in the Mahaprasad offered to the state deity Lord Jagannath. Once upon a time an ascetic residing at the Emara Matha near Jagannath Temple. It was a ritual that Mahaprasad would be served to the ascetics residing there. This particular ascetic while partaking his food found a small fish in his Mahaprasad. He did not throw away his food. Instead he took a bite of the fish and said… "well, well now that this little fish was found in the Mahaprasad, this becomes a Mahaprasad too".
There is also a historical account about Odiya's and fish as well. Mahatma Gandhi had once come to Odisha on a "padayatra". One day when he sat down to eat his lunch he found his host Pandit Nilakantha Das sitting across and relishing his Rice and Fish Curry. The Mahatma criticized him and said, "You follow the path of Ahimsa and yet you eat fish. That is disgraceful". Pandit Nilakantha Das promptly replied, "Mahatma, you come from a state where there is abundance of Milk, Butter, Ghee, Curd etc. Ours is a poor state and fish is the only source of animal protein. Besides, here the price of milk is far too much higher that the price of fish." And that made Gandhiji realize his mistake. He is even quoted to have said that the poor can eat fish for their nutrition. I guess that is enough of history!
Based on their origin, the taste of the fishes differ starkly. If the fish came from the river it would have a very sweet taste obviously because of the flowing fresh water; if it is from a pond, it will have a distinct earthy taste, if it is from the sea, you will know it because of its slightly saline taste and if it is from Andhra (which happens to be the case mostly) it will be insipid (you need to add extra flavors) and even the texture of the flesh reminds you of its brief stay in the cold storage.
Well I am from Cuttack and thank God I can get my hands on some really fresh fish straight from the rivers Mahanadi and Kathajodi. And of course I must thank my father for it. He is one one who wakes up early in the morning and is almost always the first customer of our trusted fish seller. We call it Nai Maachha (River Fish). It could be Rohi(Rohu, Rui, Rahu) or Bhakura (Catla) or Mirikali (Mrigal), Kala Bainsi (Calbasu),Pohala and the the famous Ilisi (Hilsa) just to name a few. Odiya's swear by its sweet taste and can eat it fried or curried or steamed.
You will have to wait just a little bit more for the rendezvous to begin.
Coming up soon the famous Dahi Maachha recipe….
URL to the blog Kitchen Chronicles by Amrita Satpathy
Comments
comments