Traditional & Authentic Puri Jagannath Mahaprasad Can be Ordered Online on This Ratha Yatra & Bahuda 2022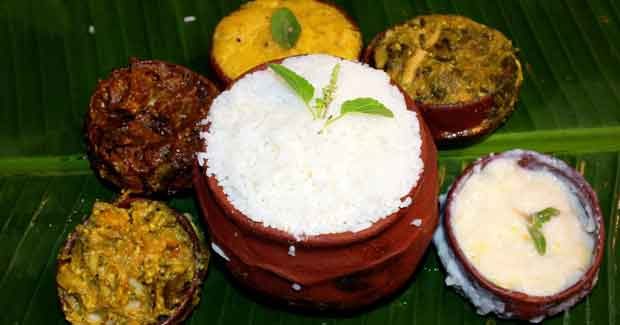 When the majority of people now enjoy their lives digitally, is it possible that the Lord will fall further and more behind? There are plenty of resources available to show that this is not the case. The food that is presented to Lord Jagannath and his siblings is called Mahaprasad, and various websites, both national and regional, are now offering it digitally. Those devotees who are unable to physically visit the temple in Puri during the Puri Ratha Yatra 2022 might have the traditional & authentic Puri Jagannath Mahaprasad brought to their houses instead. The Ratha Yatra is coming closer, and as a result, websites are experiencing a surge in the number of people making reservations in advance.
Puri Temple Like Jagannath Mahaprasad Home Delivery in Bhubaneswar
Every year the Ratha Yatra of Lord Jagannath is organized here, which this time will run for 10 days starting from 01st July 2022 to  Bahuda Yatra dated 9th July 2022. In this Ratha Yatra festival, Lord Jagannath is seated on a chariot and taken to Mausi Maa temple on Bada Danda (also called Puri Grand Road). Every year lakhs of devotees come to take part in this festival. There are many beliefs related to Jagannath Puri, according to which there is the world's largest kitchen, in which Bhog or Prasad is prepared for Lord Jagannath.
There are discussions about the Mahaprasad of Jagannath temple and its festivals and rituals all over the world. Bhog for Lord Jagannath is prepared by about 500 cooks and their 300 colleagues. It is said that whatever food is prepared for Lord Jagannath is done under the supervision of Goddess Lakshmi.
Mahaprasad of Puri Style Ratha Yatra & Bahuda Special Food to be ordered Online
During the daily ceremonies of the celebration, the deities are offered what is termed as Chhapan Bhog, which is a meal consisting of 56 different dishes. During the Ratha Yatra celebration, Puri is known for serving a variety of foods, many of which are highly popular. And it is imperative for anybody who travels to Puri during this joyous celebration of beliefs, rituals, and flavours to experience these mouth-watering specialties. Therefore, here is the list of traditional & authentic Puri Jagannath Mahaprasad that you are welcome to order online on this Ratha Jatra 2022. On this happy occasion, you can order online purely Puri style Mahaprasad or Abadha which includes: Dahi Pachedi, Malpua, Ghee Arna, Rice Khiri, Kanika, Chhena Rabdi, Mitha Dal, Potala Korma, Veg Besara, Saga Muga Nadia, Janhi Posta, Chhena Matar Tarkari, etc.
It is commonly believed that the Mahaprasad strengthens human relationships, sanctifies rituals, and prepares the soul of the deceased for its journey to eternity. As a direct result of this, there is a significant demand for authentic Lord Jagannath Mahaprasad all over the world. So, let ANNAM be your delicacy partner on this Ratha Yatra 2022. ANNAM is now accepting orders for Abadha online for home delivery, and you can begin pre-booking on www.annamodisha.com , where they also offer a variety of Mahaprasad dishes and special meal boxes for you to choose from. In addition, you can place your pre-order or order by contacting the number 9078884125 or 9556800333. May Lord Jagannath bring in the best colours of success, prosperity and happiness to your life. Join your friends and family, as well as ANNAM, in celebrating the festival.
Comments
comments