Before Rani Laxmi Bai..
Before Razia Sultan..
Before Rudrama Devi..
India still had numerous brave women who jumped to battlefields to save their kingdom from foreign forces and massacre. While many names might have been lost in the inevitable fog of time, there is one from my native state who still shines brightly centuries later her own lifetime. This feisty Warrioress who fought against the mighty Mauryan army was none other than the brave daughter of Odisha, Kaurwaki.
Kalinga war in 261 B.C., was the bloodiest and the most infamous war ever fought between State of Kalinga (present-day Odisha) and Mauryan Empire. The battle was fought on Dhauli hills and later the whole State of Kalinga was turned into a bloody battlefield. Alleged as one of the most savage wars of human history, it claimed the lives of 150,000 warriors of Kalinga and 100,000 Mauryan warriors. It is being said that the battle was so fierce that in aftermath of the battle, Daya River flowing next to the battlefield turned completely red due to the massive bloodshed of the war. A silent witness of female empowerment of the bygone era is a sculptor from profusely ornate Mukteswar temple in Bhubaneswar where a woman warrior ascending a lion with a sword in her hand crushes a mighty elephant from her opponent's army, she shows no mercy.
More than two thousand years have passed since those dark days of Kalinga war, yet that fiery temperament as well as the blood of invincibility still flows in the veins of Odia women. According to the 2010 Gender Disparity report (GDR), there are around 2 lakhs of women entrepreneurs in current Odisha. While many of them have shouldered financial responsibilities after the demise of their husbands or sole bread-earner of the family, it's so heartening to see some have embraced the tough career of entrepreneurship just to quench their insatiable passion for work and to create an identity of their own in the age-old society of patriarchy.
Literature & Reformation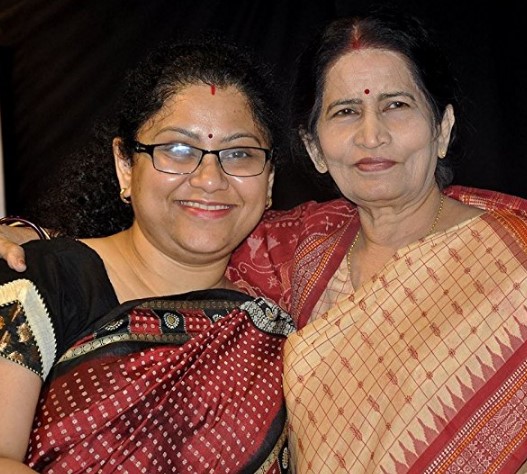 I regard her as my Guru since I opened my eyes. She is Padmashree, Moortidevi, Gyanapitha awardee Dr Pratibha Ray who wrote the brilliantly scripted novel "Yagyaseni" on the controversial character of Draupadi. Apart from literature Dr Ray is a reformist who has actively participated in many social reforms and events in this regard. With her magnificent contribution to the world of literature as well as revolutionary ideas on women upliftment she has persuaded many educated ladies like me keep our trust intact in the power of pen that certainly remains mightier than the power of sword. While her critics branded her as a feminist, Dr Ray always claims herself as a "Humanist". A country where close to 50% ladies still marry below the legal age of 18 and evil practices such as widowhood and dowry still has plagued the nation, a country where less than 10% females are bread-earners and even much less property-owners, we need many Pratibha Rays to raise their voices for awareness and a better tomorrow.
Music, The Soul Of Life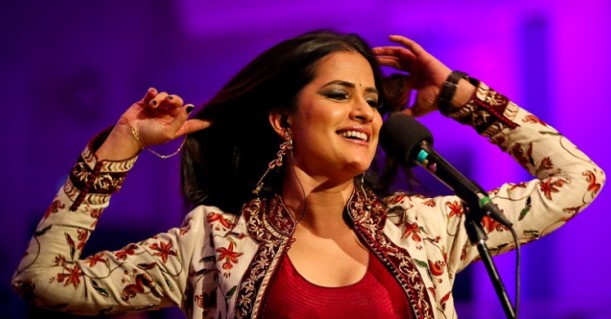 Rocking, stylish and bold, meet Sona Mohapatra, the global voice of today's Odisha who has intoxicated millions with her electrified performances in concerts across the world. Be it "Rangabati", the folk music from ancient Odisha or classical masterpiece "Jiya Lagena" her unique voice and energy would leave you speechless wanting more as it entrance your spirit and soothes your soul. With numerous Bollywood hits and awards under her belt, brand ambassador for Marico and spectacular performances in Amir Khan's "Satyameva Jayate" Sona has a long way to go.
World of Sports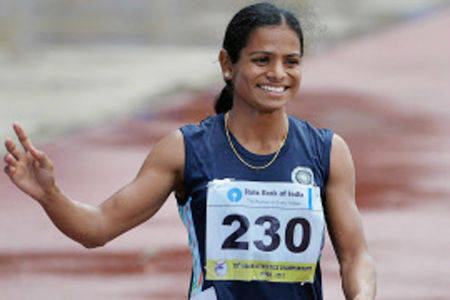 In the international history of Olympics, Dutee Chand is only the second Indian woman to participate in 100 meter sprint. Last time we had someone under this category was P.T. Usha back in 1980 in the Moscow Games. At the tender age of 20, winner of many awards as well as million hearts Dutee, represents the weaver class of Odisha most of whom still live below official standard of poverty line.
Social Upliftment
"I thirst, I quench" legendary lines from Mother Teresa who believed "In serving mankind one serves God". Almost two decades since The Mother left us for her heavenly abode; we can still find her reflection in our very own Mrs Vidya Das, the founder of NGO Agragamee that helps people from the backward section of the country in education, livelihood as well as reproductive health. For her outstanding contribution to the upliftment of women and children of rural Odisha Mrs Das has been conferred with Jamnalal Bajaj Award, Odisha living legend award and many more.
Television
One of the forerunners of super successful businesswomen of Odisha is Mrs Jagi Mangat Panda, the broadcast baroness who has been the co-founder and managing director of Ortel Communications Ltd since 1999. Originally a Punjabi girl and grown up in Hyderabad Jaggi is an IIM Ahmadabad graduate who started her career as a model cum air-hostess in 90s. Later she became the daughter-in-law to an elite family of Odisha and never looked back since then. Apart from her responsibilities at work, Mrs Panda has been involved in numerous philanthropic activities and a well-known name in the eastern state as well as among the topmost female entrepreneurs of India.
Bollywood Connection
Nandita Das, the eloquent, sensuous beauty from Odisha who set a million hearts ablaze with her unconventional acting prowess in audacious yet sensitive films of 90s, "1947 Earth" and "Fire" never applies any whitening cream on her face. Nandita contributed to launching of awareness campaign "Dark is beautiful" in year 2009 to put an end to social bias towards lighter complexion in the country. "There's a word for people who find intelligent people attractive… yes… sapiosexual" she says while comforting many young girls who regularly email her wishing to end their lives for their dark skin or no-so-great-looks. So far Nandita has acted in over 30 feature films with eminent Indian directors and actors and won over 20 awards in her career nationally and internationally. She has been on the jury of Cannes Film Festival twice, Chairperson of the Children's Film Society, India and a Yale World Fellow 2014, for a 4 month Fellowship, among 16 other emerging global leaders who were chosen from close to 4000 applicants with a common mission to cultivate and empower a network of globally engaged leaders committed to positive change through dialogue and action.
Food Sector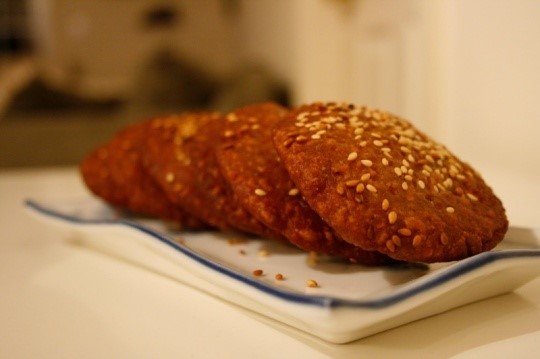 While discussing women empowerment how can we forget the rags-to-riches story of Mrs. Tara Das, the owner of Rajamoni Foods in Bhubaneswar? After the untimely death of her other half, Mrs. Das started her business with just 2 kg of rice and jaggery to prepare arisas, a traditional pancake of the state. Today she sells 2000 pieces of cakes per day distributing them across every town of the state as well as exporting them to countries as far as US, Germany and Japan.
The Legacy Must Go On
With 200,000 women entrepreneurs in the state this list may go on and on.
Entrepreneurship is a quality that is gifted to very few people in this world; they could be our mothers, sisters, daughters, even friends or strangers. When it comes to female entrepreneurs from any corner of the world all of these women have one thing in common: they are daredevils who have overcome gender based obstacles and broken stereotypes doing wonderful things that have an immense impact on the lives of families, communities, and females of the future generations. Today the government, NGOs as well as private organizations have come up with Yojanas, schemes, policies, trainings, in addition to loans & assistance programs for self-employment of females playing important roles in facilitating women empowerment. Women leaders though less in number, are all around us. It's our responsibility to give them the right education, opportunity as well as support to show them their worth and keep them going.
Contributed by Debajani Mohanty, Author & Senior I.T. Professional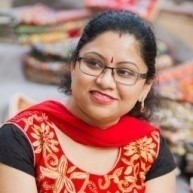 Comments
comments