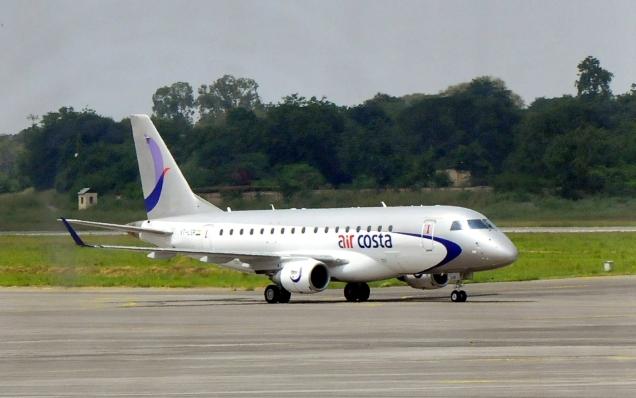 Air Costa (LB, Vijayawada) is planning to expand its operational scope beyond its current regional limitations Chief Financial Officer Vivek Choudhary has disclosed. Speaking to India's Economic Times, Choudhary said his airline had already made the relevant application to the Directorate General of Civil Aviation (DGCA).
Launched in 2012, Air Costa's operations are restricted to India's Southern Region whose confines includes the metros in and around Bangalore, Chennai, and Hyderabad. At present, India has four defined regions in which so-called "Regional Carriers" may operate: North, South, West, East/North-East. Each region coincides with an existing Flight Information Region (FIR) with its airports defined by the Airports Authority of India (AAI).
"We are keen on cities like Lucknow, Guwahati, Bhubaneswar, and Delhi Int'l, among others. Many new players are focusing on Tier-II cities but our USP (Unique Selling Point) is that we have the first mover's advantage in many of these centres," Choudhary told the Times of India earlier this year
At present, Air Costa serves the southern Indian cities of Ahmedabad, Hyderabad Int'l, Chennai,Bangalore Int'l, Coimbatore, Jaipur, Tirupati, Vijayawada, and Vishakhapatnam.
Comments
comments