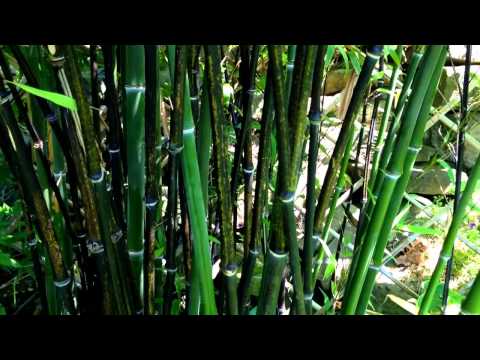 A garden in Odisha capital Bhubaneswar is reserved exclusively for bamboo trees.
The well-preserved garden is located inside the Medicinal Plant Knowledge Centre (MPKC) set up by the state government's forest and environment department at Patrapara on the outskirts of the temple city.
The garden is definitely a hidden treasure of Bhubaneswar which attracts hundreds of students and researchers from different parts of the country every year  says Bishnu Charan Behera, the forest department official in charge of the unique "bambusetum".
Established in 2011 on five acres, the garden has 80 varieties of bamboo trees, including some rare species collected from different parts of the country and abroad. Bamboo trees have been collected from countries such as Japan, South Korea, Indonesia, Myanmar, Bangladesh, Sri Lanka and Thailand.
The Bhubaneswar garden is considered the number one bamboo garden in the country. Also, not many states have exclusive bamboo garden. The species include Phyllostachys Nigra which is popular as Black Bamboo, Bambusa Aureostriat which is known as Yellow Bamboo and Bambusa Sirosina or White Bamboo.
The garden was set up for research scholars and students to have an opportunity to study on different kinds and varieties of bamboo trees collected from across the globe. In fact, nearly 2,000 students as well as research scholars from different states visit the garden every year.
Apart from the bamboo garden, the premises of the medicinal plant knowledge centre has a water body which is home to nearly 40 varieties of aquatic medicine plants which may also become a major attraction for the tourists and visitors.
Comments
comments