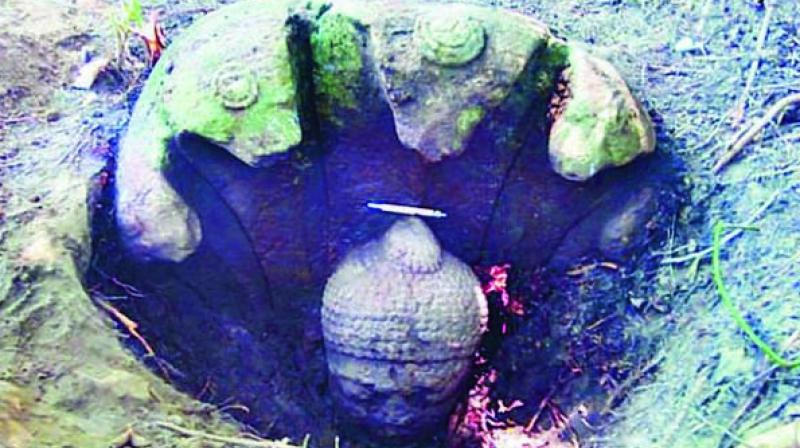 Students of Utkal University, Bhubaneswar, have discovered a 1400-year-old idol of Lord Buddha with seven-head snake at Govindapur near Banapur in Odisha's Khurda district, nearly 100 km from Bhubaneswar.
While 80 per cent of the five-foot statue was buried in the soil, the face of Lord Buddha with seven-head snake was found outside the ground.
The varsity researchers have sought assistance from Archaeological Survey of India (ASI) and State Museum for more research on the statue.
The ancient idol was first discovered by Dakhineswar Jena, a student of Department of Ancient Indian History, Culture and Archaeology, under a banyan tree.
"The discovered statue of Lord Buddha is nearly 1400-year-old. It has similarities with the statues discovered earlier from Ratnagiri and Lalitgiri in Odisha's Jajpur district. The recent discovery shows that the Buddhists were residing in Banapur area in Khurda district earlier," Prof Behera said on Wednesday. Such rare idols of Buddha are also found in few other places in Odisha.
Comments
comments