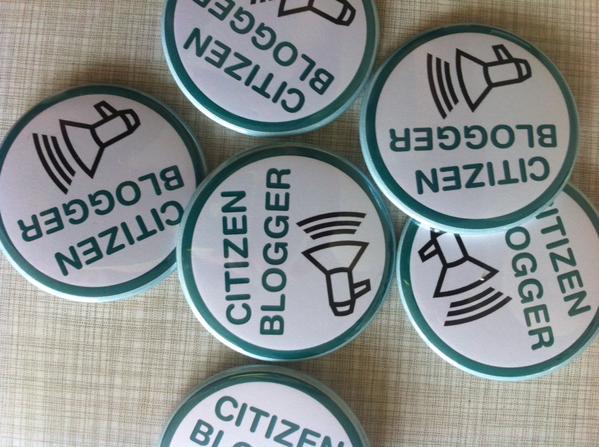 If you're an Odia or stay in Odisha or that rare Indian species who care to keep an eye on updates about Odisha and you haven't heard either of these terms (Nabakalebara/Rangabati) in last 2-3 months, go ahead & call yourself a minority community and claim all the benefits one's entitled to.
Coke Studio
: A music studio where artists of varied genres experiment with fusion music. They play around the soul of an original song to recreate it as a confluence of musical diversities.
Brahma Paribartana
: A crucial ritual as part of rare Nabakalebara festival, when the soul substance of old images of Chaturdha Murti is transferred to the new ones.This happens in darkness & except the chosen few Servitors, everyone is at dark about this process.
Call it a coincidence or a weird interpretation, this year there seemed to be a role reversal between the Servitors performing Brahma Paribartana and the producers of Rangabati at Coke Studio.The Servitors played around the soul substance of the old images in broad daylight and instead of the chosen few, there was a confluence of Daitas, Badagrahis & other powerful people during the transfer of the soul substa nce.
On the other hand, Rangabati appeared to have been produced with eyes shut to finer details of the original song.While the original producers were kept at dark about the reincarnation of their song, the soul (of the song), like this year's Brahma Paribartana was allegedly misplaced.
Like any other controversy of present times, this has helped immensely for the popularity of the song and also has brought the original Rangabati team into limelight who were otherwise forgotten. There were FIRs, protests, interviews, tweets, FB posts and articles on this fiasco. The whole of Odisha seemed to be divided into 4 groups, at least on social media.
I. "Wow!Rangabati on Coke Studio made me a proud Odia"
II. "Eww!what nonsense is this Rangabati remix ?"
III. "WTF! What's wrong with people? Why can't they like the new Rangabati ? Odia crabs, ashamed of being one".
IV. "Just Chill!I don't give a shit, it's just a song".
Without further ado, let me present you some bullet points that are purely figments of my imagination.
1. Bollywood's plagiarism ambassador Pritam CTRL+C -> CTRL+V Chakraborty takes the Sambalpuri song to coke studio, mixes Arabic music at random intervals followed by electronic guitar chords and produces a smash hit called 'Rongoboti'. Even before the original Rangabati team could say a word, our proud Odias go berserk and declare it a Bong conspiracy to misrepresent our songs by making mincemeat of Odia music. Things start to get murkier between the two neighborly states when politicians throw in their weights behind this issue. And this whole controversy die down minutes after Mamata Banarjee threaten to stop Odisha bound potato trucks while Naveen Pattnaik's letter on this matter to the WB CM is yet to be delivered.

2. Ram Sampath, just at the last moment has had a change of mind and ponders, " if Bhanwari Devi for Rajasthani folk why not Jitendriya Haripal for Sambalpuri ?". So to maintain the folk essence of the song, he ropes in Haripal and produces a Rangabati duet along with Sona Mohapatra in the Coke Studio. While the whole of Odisha is going crazy over the remix and feeling jubilant about it, the Sitalshasthi Puja Committees across Western Odisha find the Coke Studio version not up to their modern standard. The president of one such committee explains, "the song lacks that zing called 'double-meaning lyrics' to which the hired nautch girls can gyrate to during Sitalsashthi processions. But this Coke Studio version is a total let down and hurts our religious sentiments." A state wide protest is averted when a dozen or more generous local Music companies agree to add new lyrics to produce a new version of the Coke studio version especially for item dances.
3. In an unprecedented move Rangabati's original lyricist Mitrabhanu Gauntia and composer Prabhudatta Pradhan file a defamation case against Wikipedia Web Server, the Wiki Contributor of page 'Rangabati' and Subhashish Panigrahi for promoting  the page. Mr. Pradhan accuses the Wiki team for not taking their due consent before creating a page for the cult song in an international platform like Wikipedia. When all explanations about the open license nature of Wikipedia fail to convince the artist duos, Subhashish helps them to become Wiki contributors and makes them the owners of the Rangabati page with write-protection privileges.
4. Nila Madhaba Panda ( who ? Google him) who usually gets hit-level praises, average-level collection and a flop-level buzz for his movies decides to play the Coke Studio rendition of Rangabati without changing the dance sequence (basically a Dubsmash) for his upcoming movie when the actual Hindi lyrics doesn't go viral in YouTube. He doesn't take permission from Coke Studio deliberately and goes an extra mile by calling it an original composition to stir up a controversy around it. Ram Sampath with expertise on defamation suits takes "Kaun Kitne Paani Me" literally and threatens to sue Mr. Panda. At this juncture of time, enters a Mahapurush into the scene to rescue Mr. Panda, yes (bow down to His Holiness, I say)Mr. Prasanna Kumar Patasani. He tries to convince the filmmaker how his penning down a new lyrics for Rangabati would both be a controversy & way above the standards of present day lyrics and would garner lots of popularity. While Mr. Panda is still thinking over it, Mr. MP thinks this can go down as a watershed moment in the history of Bollywood Music.
5. With a sudden rise of Rangabati Remixes in the market,  Music aficionados  in Odisha register their grave concern with the state Govt authorities. Odisha MLAs cutting across party lines, being the most responsible and caring politicians ever decide to have a discussion in the state Assembly. But to everyone's surprise the speaker turns his table into a DJ Desk and requests all Members of the Assembly to jump into the well of the house with their placards. As soon as they do the same with cheerful sloganeering, Rangabati remixes are played one by one and in no time, the well of the house appears as a dance floor. Thirty minutes later, the speaker adjourns the house till next version of Rangabati comes out in YouTube.
( This article is a work of fiction by the
writer
, but outrages are welcome)
Comments
comments