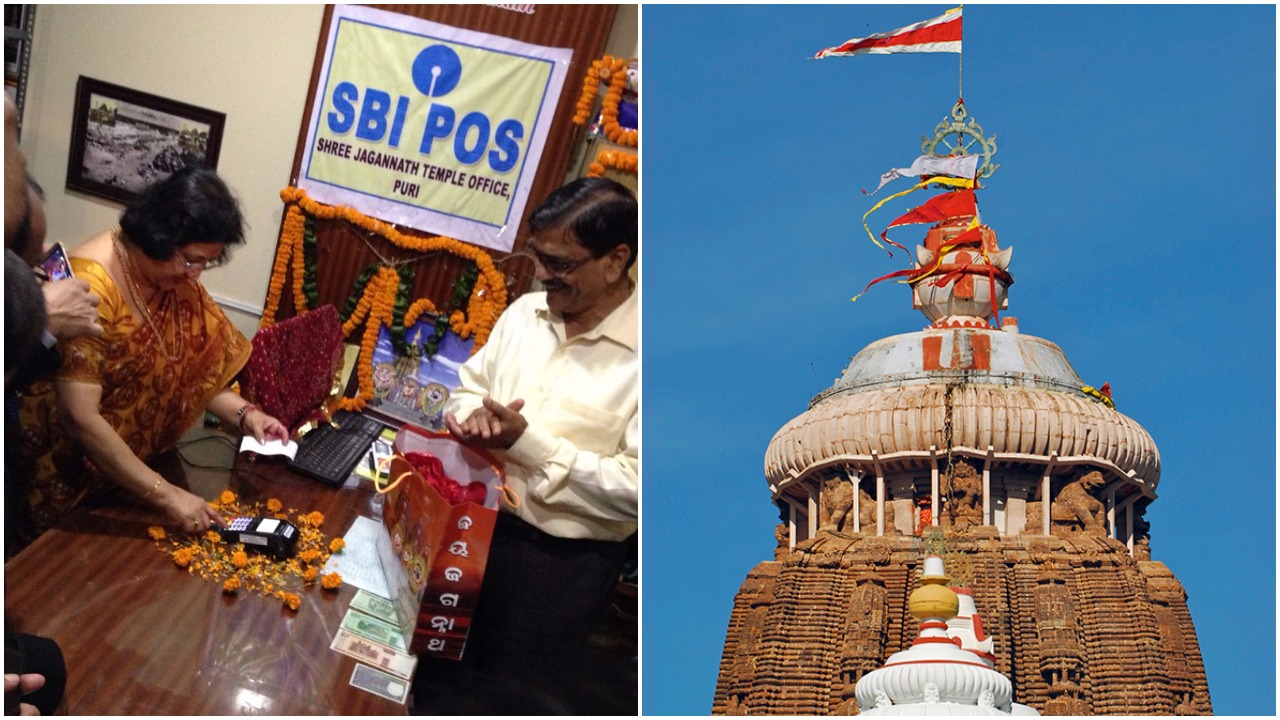 Taking the "go cashless" drive to God, public sector lender State Bank of India (SBI) installed a point of sales (PoS) machine to enable digital payment of donations at the Lord Jagannath Temple in Puri, Odisha.
The first donation was made by SBI chairperson Arundhati Bhattarcharya.
Traditionally, donations at temples are made in cash and jewellery; at some places, devotees also donate foreign currencies.
Some of the prominent temples that are famous for huge donations are the Tirupati (Balaji) temple in Andhra Pradesh, Meenakshi temple (Madurai) in Tamil Nadu, Golden temple (Amritsar) in Punjab and Siddhvinayak temple (Mumbai) in Maharashtra.
Did you know Bhubaneswar Buzz is only portal covering Odisha to have more than 20,000 followers (consistent) in top 3 Social media platforms i.e. Facebook,Twitter and Instagram
Bhubaneswar Buzz is available in 10 social media channels, check out all of them here
Did you know Odisha is first in India to host Asian Surf Championship
Like Us in Facebook to get more content like this
Comments
comments