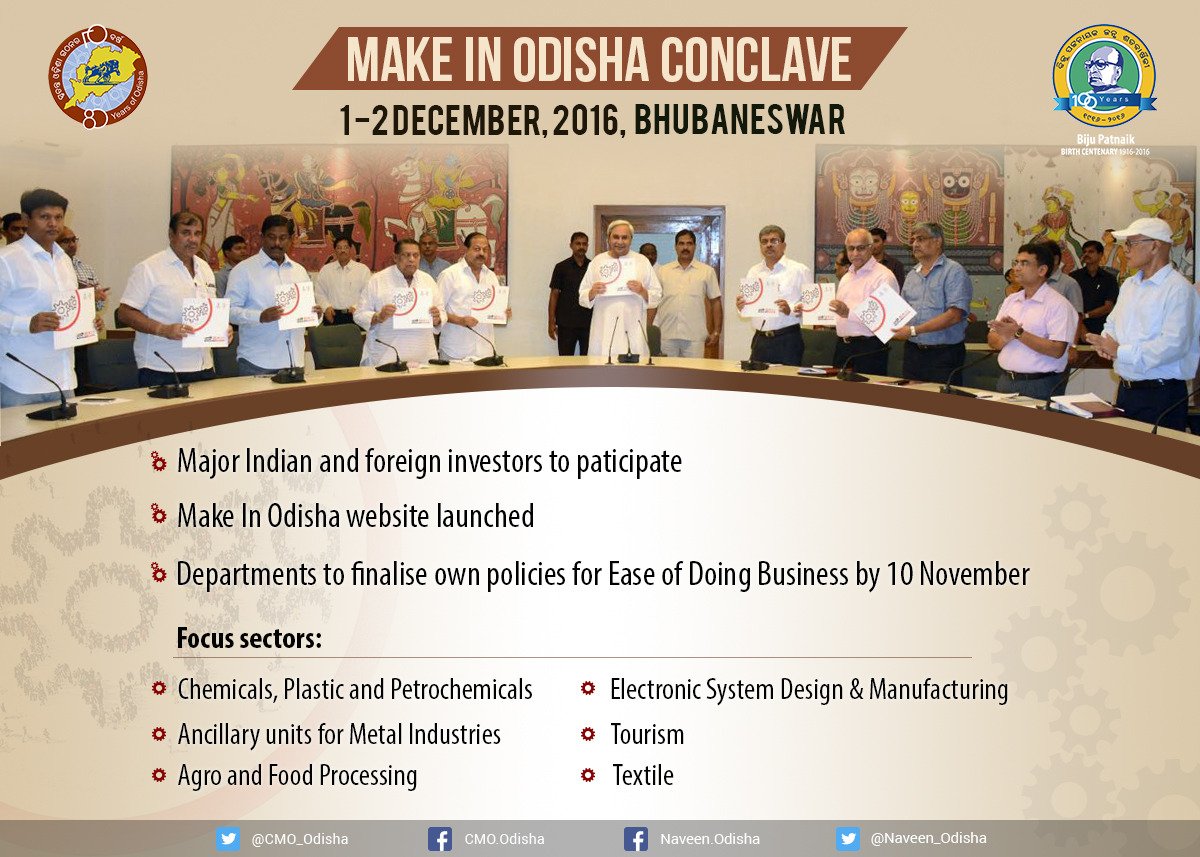 Odisha has prepared a shelf of over 125 projects which it will showcase at the upcoming mega event Make in Odisha conclave in Bhubaneswar on November 30-December 2 planned in collaboration with the Department of Industrial Policy & Promotion (DIPP).
Such projects are touted as 'investible projects' where Odisha would be seeking fresh investments by highlighting the infrastructure. These projects cover an array of sectors- chemicals, petrochemicals & plastics, textiles, healthcare & biotech, agro & food processing, IT & electronics system design & manufacturing (ESDM), tourism, industrial parks, logistics & transport, Smart City projects, energy and investment opportunities for downstream industries in steel and aluminium.
The conclave would showcase the policy and regulatory environment, investment opportunities across focus sectors and manufacturing prowess of the state.
Pitching itself as the ultimate destination for investors, Odisha would showcase its strengths- good governance and stable political leadership, gateway to the ASEAN region, pioneer in single window facilitation, 100,000 acres of industrial land bank, progressive industrial policy with best-in-class incentives, robust industrial infrastructure ecosystem and knowledge hub of the east with over 100,000 industry ready manpower graduating every year.
The state boasts of 50 per cent of the country's aluminium smelting facility and 20 per cent of the steel making capacity besides being the largest stainless steel producer.
Comments
comments