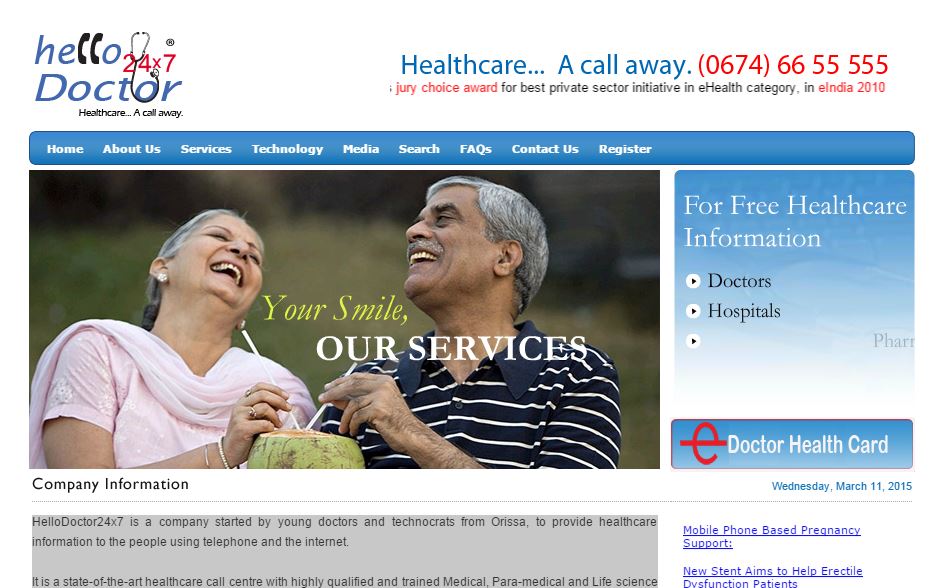 HelloDoctor24x7 is a company started by young doctors and technocrats from Odisha, to provide healthcare information to the people using telephone and the internet.
It is a state-of-the-art healthcare call centre with highly qualified and trained Medical, Para-medical and Life science professionals to deal with the day-to-day customers healthcare related service need.
We provide round-the-clock dedicated, professional and compassionate care to positively impact our customers' experience. Our Healthcare associates effectively and proactively educate and engage our customers in taking right decision at the right time.
To begin with one must buy a voucher worth Rs 300 or 500 and recharge the amount on his/her mobile with the code that is printed on the back of the card. The person can then call up the HelloDoctor 24X7 helpdesk, where trained executives redirect the call to the right doctor upon enquiring about the ailment. However, a patient also has the option to choose his or her doctor.
Comments
comments