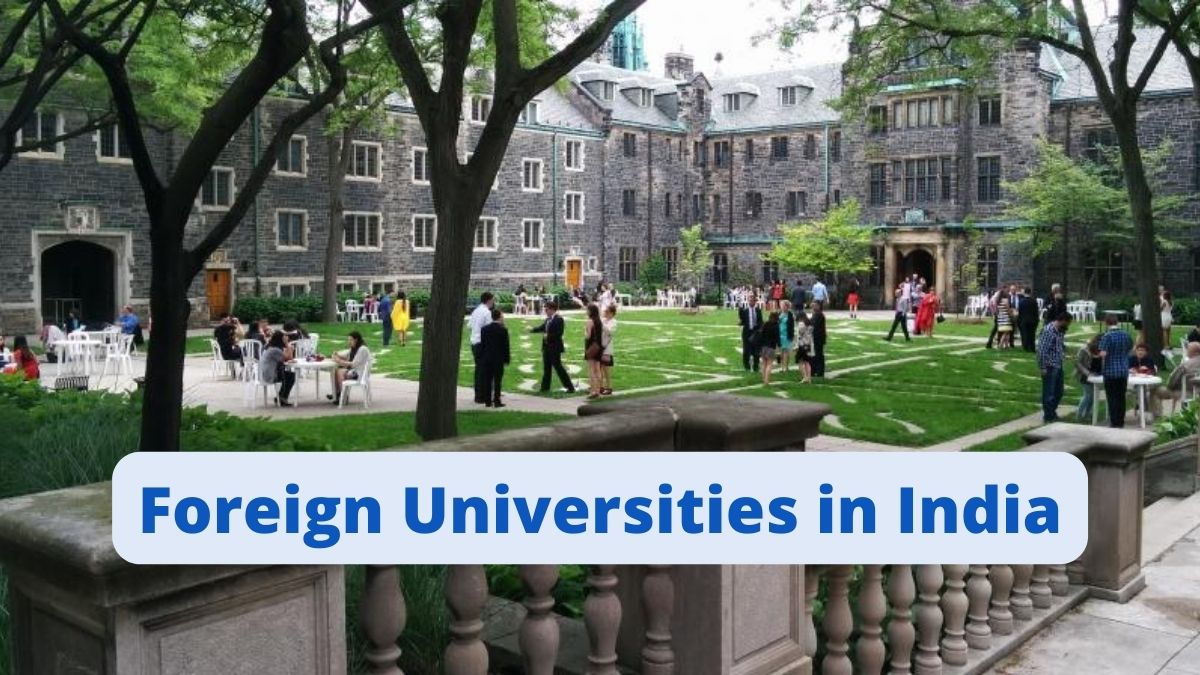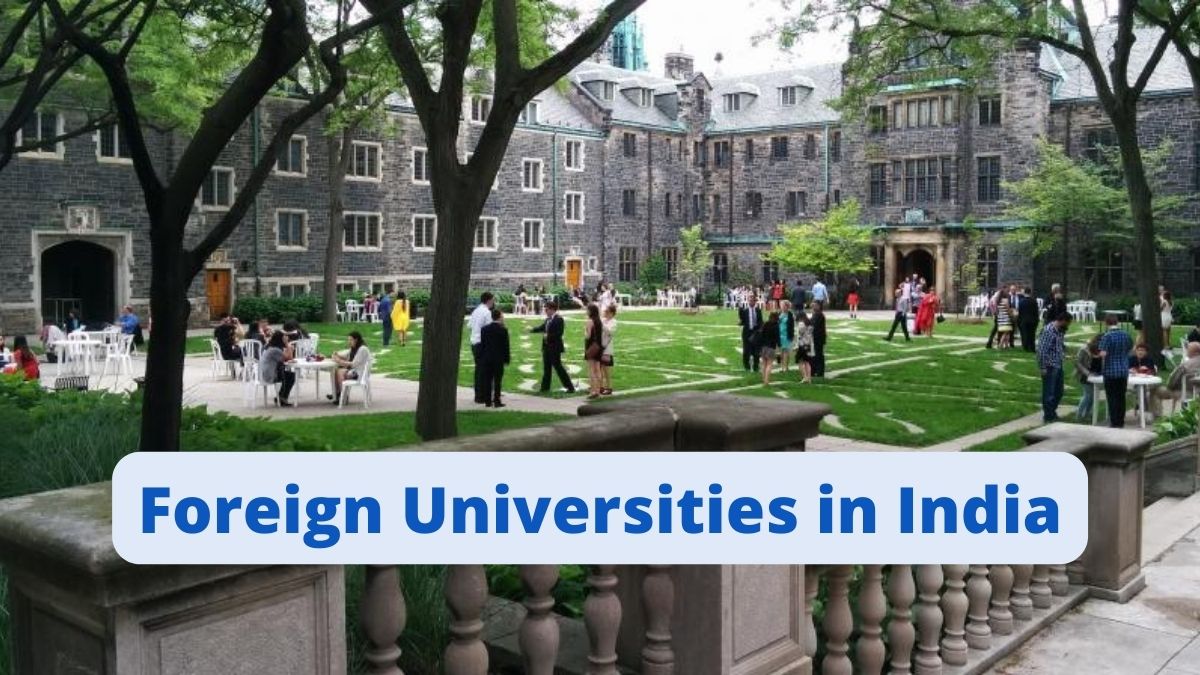 UGCs intention to allow foreign universities to operate in India is in the right direction. India has a large and young population, with a significant proportion of its population being in the age group that is eligible for higher education. In 2010, a similar "Foreign Universities Bill"  was approved by cabinet [Indian Cabinet Approves Foreign University Proposal,  Wall Street Journal], but could not become a bill. In 2022, the cabinet allowed foreign universities to set up campuses in Gujarat's GIFT city (Centre to allow foreign universities via GIFT city, Economic Times). However, there is no news of any elite university setting up campus there. While the media is already hyping the new UGC announcement, and speculating that Yale, Oxford,  and Harvard will set up campuses in India, we need to take a more cautious approach while allowing foreign universities to India. Hence, I am outlining a few safeguards while allowing foreign universities in India.
We already have reputed universities like IIMs/IITs/IISc/NISER etc. The government has prudently started more institutions in the last two decades.  However, we should allow these universities the same autonomy & freedom that foreign universities are seeking.  We need to allow these universities to grow and be able to compete internationally. Currently, faculty salaries are abysmally low compared to global standards. Let homegrown universities decide on the faculty salaries, infrastructure, and courses independent of govt restrictions (so long they can raise their resources). Why stifle them, and then allow the foreign universities to 'gulp' them? Let the playing field be level so that we can have world-class universities like Harvard or MIT.  We have seen that given the right environment, Indian universities can compete globally. One prime example is the Indian School of Business at Hyderabad. Within less than a decade, the school became a top-20 school globally.  We need to provide more autonomy to universities, especially the older ones that can become self-funded institutes. S. Vaidhyasubramaniam, Vice-Chancellor, SASTRA University has rightly pointed out "The UGC should ensure equal amount of academic, administrative and financial autonomy to Indian universities as much as foreign universities might be entitled to. Such a level playing field will ensure progressive competition and increase overall quality and excellence in Indian higher education" (UGC unveils draft norms to allow foreign universities to set up campuses in India, The Hindu).
Some commentators contend that the brain drain of top-notch researchers would stop, once foreign universities are started in India.  Only by providing the same ecosystem as their parent campuses, and creating appropriate opportunities in India for talented researchers can foreign universities stop the brain drain. Foreign universities may replicate the physical campuses, but it's more difficult to replicate the ecosystem to the extent that researchers would yearn to work on their India campuses, instead of their parent campuses. Researchers want adequate facilities, and adequate funding to research so that they can publish their findings in top journals like Nature and Science. Most health-related research in US universities is heavily funded by NIH (National Institute of Health). Professors from Johns Hopkins University, Harvard, etc. get billions of dollars as grants from government Institutions like NIH. So, the Indian government has to realize the importance of funding basic research and combining these research institutions like Regional Research Labs,  Central Marine Fisheries Research Institute, with IITs , AIIMS, IISc and other universities to stop the brain drain. If we increase funding to IISc, IITs, or AIIMs, and combine resources of institutions like Regional Research Labs, etc, we can make an equal impact and we can stop the brain drain. Until then, allowing foreign universities without adequate research funding cannot stop the brain drain. Many researchers have given up money and stayed in premier Institutions like IISc., ISRO, BARC, IITs, and IIMs because they love India and are happy with the research opportunities provided. What they complain is about academic autonomy, and lack of understanding by administrators. Unfortunately, the government by not giving enough autonomy to these institutions is encouraging brain drain and restricting reverse brain drain.
In Odisha, after the private universities came up, heritage universities and colleges like SCS College, Utkal University, Ravenshaw University, GM College, etc suffered. While overall, private universities had a positive impact and created opportunities for students, they indirectly took away the opportunities for economically backward students. Heritage universities still exist, but their quality has deteriorated multifold in the last 2 decades. We had stalwart economists, historians, and scientists from these universities a few decades ago. I remember the MBA program at Utkal University was only considered next to XIMB MBA in the 90s. Many stalwarts, who completed MA in PMIR from Utkal University, are heading HR divisions of top companies, There are many alumni from these universities, who arrived in the USA, and Europe in the 90s to do Ph.D. or postdoc in sciences. But unfortunately, that has dried up. The lack of faculty & resources has led to a deterioration of these institutions. Those who can afford private university education do not suffer. But, those, who cannot afford a private university education, are now getting low-quality education because of deteriorating infrastructure, and faculty crunch in heritage universities. The government seems to have "outsourced" its obligation to private universities. We do not want this situation to happen when foreign universities set up a campus in India. We need to safeguard the interests of our economically backward students, who are equally talented. We need to create a system so that they can study in quality institutions. We must make sure that our institutions and universities are not neglected. Just because we allowed foreign universities, we cannot shy away from our obligation to economically backward students.
Most foreign universities want to start courses that require minimal infrastructure. I remember, in 2010, when the government was about to pass the "foreign universities bill", Duke University showed interest to start a global MBA program in India. Similarly, Schulich School of Business, New Castle Business School, International Management Institute-Europe, Ohio University-Business School, and Merit Swiss Asian School of Hotel Management were interested in setting up a campus in Mumbai. What is the cost of starting a global MBA or Hotel management program? Very little. Compared to that, starting courses in basic sciences, core engineering (like Material Science), Kinesiology, and Medical and health education would require large investments. In the last few years, we have found that given the right autonomy and opportunity, we can gather enough funds for an International MBA School like the Indian School of Business (ranked in the top 20-30 in the world).  So, if we allow foreign universities, can we mandate them to start courses in which we require more investments, like in critical areas like Medical and Health Education, Biochemistry, and Basic Sciences education before they start cash-cow courses like MBAs and Computer science? We also lack enough expertise in these critical areas of medical education, biochemistry, transportation engineering, etc.
We should also get assurance about the quality of programs offered by these universities. We should allow only programs that are only accredited by international standards. If we are demanding foreign universities because of their international quality, then the accreditation must be also from international bodies that are recognized globally. For example, if Duke is allowed to open a campus to start an MBA program in India, then the MBA program of Duke (in India) has to get AASCB International accreditation (http://www.aacsb.edu ) or The European Quality Improvement System (EQUIS).  AASCB International accreditation and EQUIS are very stringent. Similarly, for Engineering, you have ABET (http://www.abet.org/). If a university is being allowed to operate as a whole (with multiple programs), they should be allowed only when their respective Association of Universities recognizes them. For example, the Association of American Universities recognizes only 34 Public universities and 26 Private universities.  To get this accreditation, the university programs need to have good infrastructure, a minimum number of Ph.D. faculty should have a suitable course assessment tool and a minimal number of research publications in peer-reviewed journals. This will to some extent, assure us about the quality of programs. This will also filter out low-quality universities which do not have accredited programs on their own to start these programs in India. Another way to ensure that programs are of the same quality is to allow students to exchange courses between parent campuses and Indian campuses. For example, students should be allowed to complete the program on the respective home campuses of foreign universities and get the same degree in the parent university. For example, Hopkins provides the Masters in Public Health (M.PH) program in India. Students should be able to go to the Hopkins campus in Baltimore and finish the same program there and get the same degree. However, beware that they are not giving another degree like Global M.PH or Global MBA.
Many Indian institutions and universities have top-notch teaching faculty. However, we lack research activities. That's what foreign universities can bring forth. The commitment to do active research in frontier areas should be obtained from these universities before allowing them to operate in India. There should be a minimum research expenditure made by the foreign university operating in India, and a commitment to have a certain number of fully funded Ph.D. students. For example, universities like Duke, and INSEAD are required to have a certain number of Ph.D. students, and faculty with high research credentials to operate on the Singapore campus.
I suggest that we study the China & Singapore model while allowing foreign universities. China has allowed foreign universities, and the few it has done have been under strict supervision. China itself has become a destination country for international students (see the article "Canada and China Discuss Growing Opportunities for Education Ties," The Chronicle of Higher Education, Nov 8-2009). China is also trying to reverse the brain drain by attracting top talent to its local universities giving them the facilities and infrastructure needed for their research, and salaries that are comparable to the developed countries. Thus, it has been able to attract Nobel Prize-winning physicists, economists, and top researchers are being attracted to join Chinese universities (see China: Attract Talent First, and Outstanding Universities Will Follow," The Chronicle of Higher Education, Oct 5-2009). Instead of allowing foreign universities, China decided to infuse billions of dollars into its local universities. Under a project called 985 projects, they provided about 125 million USD to each of the ten leading Chinese universities to attract outstanding researchers and build cutting-edge research centers. In 2004 this project was extended to 30 universities. This has resulted in eighteen homegrown Chinese universities being among the world's top 100 for research impact.
Singapore has allowed many foreign universities but allows them after stringent scrutiny (case to a case basis). Johns Hopkins, the number one medical school in the USA was allowed to operate a biomedical research facility in Singapore.  However, the Singapore govt. decided to close it because it did not meet research and educational goals ["Johns Hopkins' Singapore center to close," Boston Globe, July 25, 2006]. More important, the home-grown universities in Singapore have proven to be better (e.g. National University of Singapore and Nanyang University) because they were allowed autonomy at par with foreign universities.  One of these successful collaboration models is the Singapore-MIT Alliance for Research and Technology. Several hundred Professors, post-doctoral scholars, and students from MIT and Singapore sit within the campus of the National University of Singapore and tackled infectious diseases, environmental modeling, and biomedical research [Singapore: Teaming with Foreign universities for Innovation, The Chronicle of Higher Education, Oct 9-2009]. We need to have such requirements for foreign universities, where we foster research collaborations at par with parent campuses. Allowing the top 500 universities in the world is in the right direction. However, we need to know, if they will offer research facilities at par with their parent campus. We should not allow low-quality programs from these universities to fund their parent campus programs and research. While, like 2010, newspapers were making similar noise about top universities coming to India, reports suggested that universities like Harvard, Cambridge, had decided against setting up campuses in India. Last year, GIFT city was allowed to Things have changed, and let us hope that elite universities set up campuses in India, and offer the same quality program, with the same level of research. However, given that they are sitting on huge endowments, they have hardly any reason to set up campus in India or elsewhere. So, we can only hope for universities that are beyond top-elite/ Ivey league schools.
Thus, the best approach is to make a case-by-case decision, on whether the university will be allowed to operate in India.  Whichever body decides to allow a particular university to operate in India, should adhere to the above-mentioned policies and should be accountable.
Comments
comments