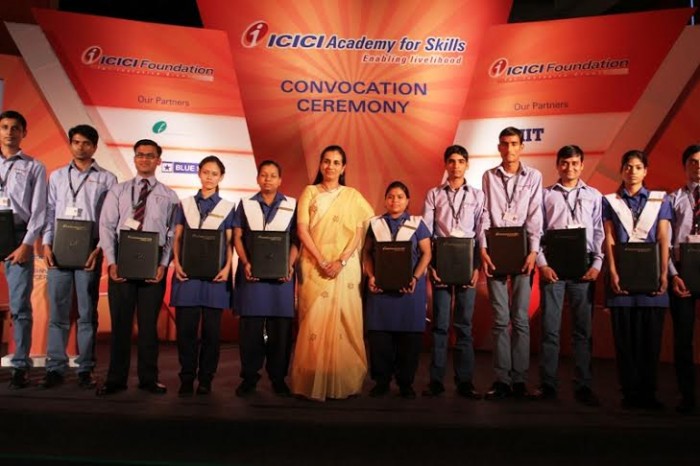 116 young women have completed their training course in Office Administration at the ICICI Academy for Skills in Bhubaneswar. All students have been offered placements across sectors like Telecommunications, Automobiles, Health, Insurance and Retail.
Chanda Kochhar, MD CEO, ICICI Bank said: India has a unique advantage in the form of its demographic dividend. However, translating the demographic dividend into growth and prosperity requires job creation as well as enabling the youth to acquire the skills required to benefit from employment opportunities. Through the ICICI Academy for Skills, we are making a significant contribution towards empowering underprivileged youth including women. I believe that these new centres, which are exclusively for women, will enable many young women to get access to vocational skills and become important stakeholders in Indias growth story.
Bhubaneswar is one of the ten academic centres exclusively dedicated to training of women. These centres offer courses of 12 weeks duration in Office Administration for women who are class X pass outs and above.
The Bhubaneswar centre has a capacity to train around 440 students a year. The other all-women centres of ICICI Academy are situated in New Delhi, Zirakpur, Mysuru, Trichy, Vijayawada, Lucknow, Nagpur and Kochi, with an upcoming centre in Kolkata.
Comments
comments