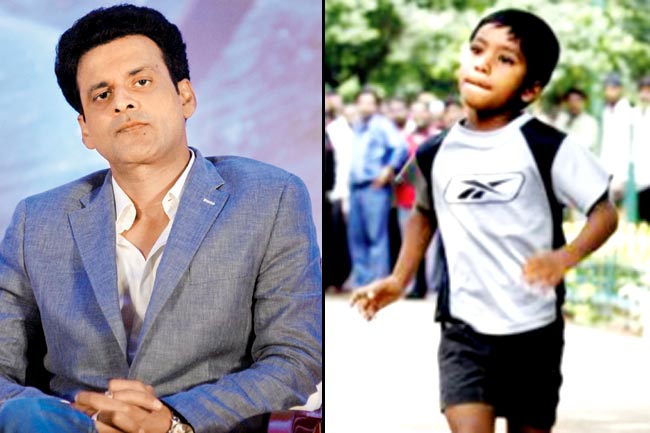 Actor Manoj Bajpayee starrer "Budhia Singh – Born To Run" will hit the screens on August 5. Recently this movie took home the honors for Best Children's film in National Awards. Joining the league of directors who have experimented with biopic genre of Movies in bollywood is debutant Odia filmmaker Soumendra Padhi, whose subject for movie is Budhia Singh, the world's youngest marathon runner. Budhia made headlines in 2006, when at the age of four he ran from Bhubaneswar to Puri, a distance of 65 km, in just seven hours and two minutes.
A few years ago, the little slum boy from Bhubaneswar had virtually taken the entire nation by storm with his achievements as a marathon runner. Now, the boy is in a government-run sports hostel in the city far away from limelight. He was enrolled there after his stormy separation from his coach and mentor, Biranchi Das, who is no more.
Soumendra Padhi, worked for a software firm in Hyderabad before entering the film industry. He moved to Mumbai in 2006 to do his basics in filmmaking and animation. Thereafter, he joined Code Red Films as an assistant director and simultaneously used to direct short films, documentaries and music videos. It was during this period that he started writing the script of this movie, which is being produced by Code Red Films.
Movie based on story of Odisha marathon runner Budhia wins national award for best Children's Film
Comments
comments