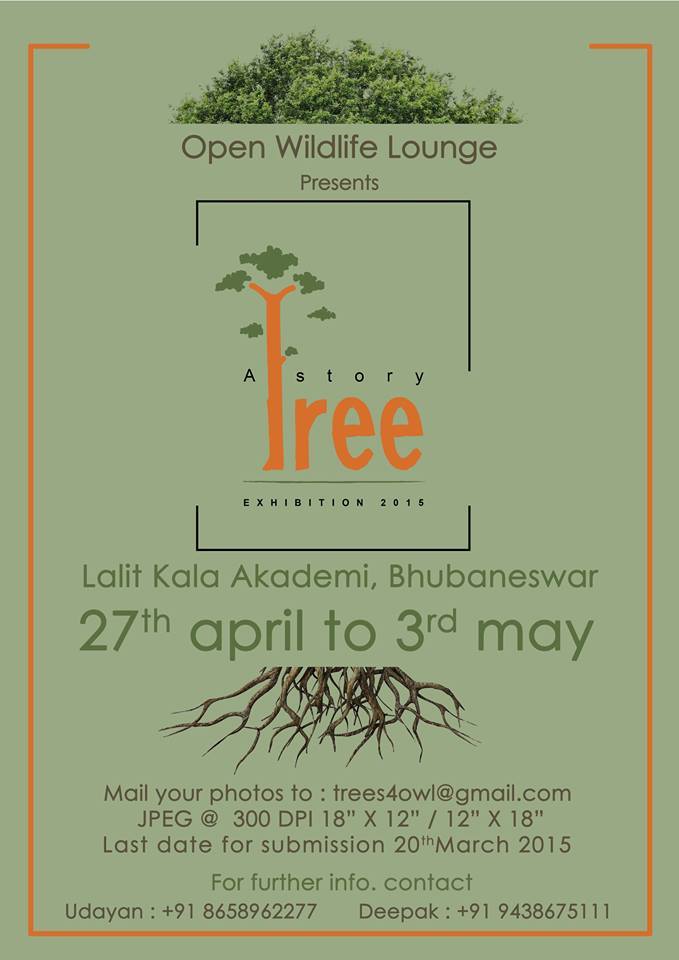 Open Wildlife Lounge (OWL) welcomes yet another photography exhibition called 'A TREE STORY'. Come be a part of this beautiful themed exhibition to celebrate 'TREES' framed beautifully into photographs by nature-loving shutterbugs from near and far.
Funds generated from the exhibition shall be used exclusively for tree conservation.
The photographs, taken by Indian photographers from across the world, essentially delve into the tree's relation with the other living beings as well. The photographs put up on display and for sale have been chosen from 700 entries.
The photographers have captured trees in varying sizes and against different backdrops – in the jungles, on the streets, in the yards, busy markets and parks. Other captures include an oak tree during winter, human beings taking shade under trees, plants germinating out of seeds and there were a few showing the symbiotic relationship between trees and organisms.
Around 15 pictures among the lot have been clicked at various international destinations such as Italy, Africa, USA and Canada.
Also Read: Bhubaneswar boy in 3 indians selected in Massachusetts Institute of Technology (MIT) in USA
Comments
comments