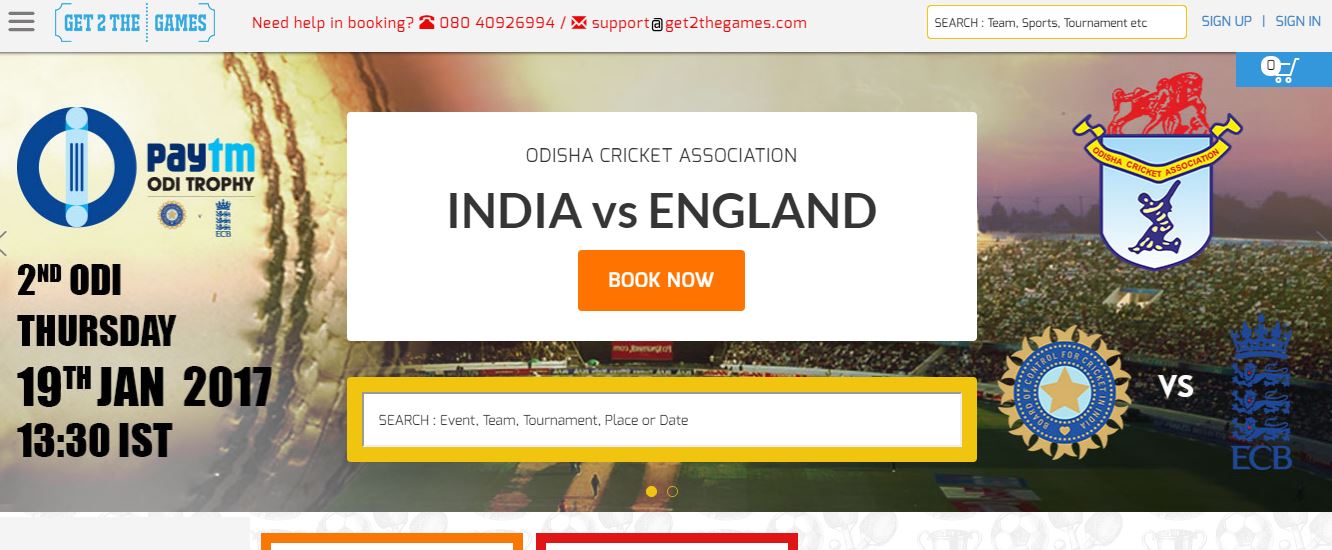 Tickets for the upcoming ODI clash between India and England which is scheduled to be played at Barabati stadium in Cuttack on January 19 already selling on-line from yesterday.
The selling of tickets will continue till Jan 15 on http://get2thegames.com/. As many as 8,310 tickets will be sold online. Many spectators booked tickets online through debit and credit cards on the opening day of ticket sale yesterday. As many as 2,092 tickets were sold through online ticket sale via www.get2thegames.com.
This is the first time that the association has increased the number of tickets to be sold online. Earlier, only 4,000 to 5,000 tickets were reserved for online sale for spectators.
The remaining 13,731 tickets will be sold through three special counters to be set up at the stadium from January 16.
Comments
comments