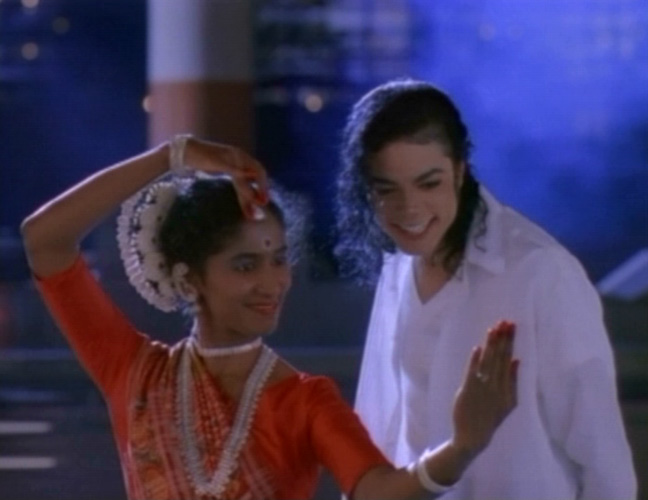 In his 20s, he saw a video of Michael Jackson — It's Black, It's White. It was one of Jackson's most controversial songs against racism, but for Yuval Cohen it was an introduction to Odissi.
At the close of the song, a dancer dressed in red and gold matches steps with Jackson. "When I saw it for the first time, I was perplexed, I had never seen anything like it before. It was so beautiful and so fluid," Cohen said. That was the first glimpse. Years later, Cohen would pack his bags to land in Vrindavan to spend seven years learning Odissi.
The Israeli, who is trained in Odissi and teaches the dance form in Tel Aviv, has performed in Bhubaneswar. Cohen was in Bhubaneswar to take part in the International Odissi Dance Festival organised by the Union ministry of culture.
In spite of the initial attraction, it took time for Cohen to come face to face with his destiny. He started learning dance only in 1985. After the compulsory service in Israeli army, he joined an international ballet school in Israel. Trained in classical ballet and modern dance, he was part of many dance companies. But in 1997, destiny changed. He was out on a stroll, when a motorbike hit him. He fractured his shoulder and legs. For six months, he was out of action. It was during this time that he started reading the Gita. "It was like Lord Krishna himself was directing me," Cohen said.
He came to India for pilgrimage to see Lord Krishna's land at Vrindavan and stayed on. One of the devotee's daughters was learning Odissi from Pratap Chand Behera. Cohen too enrolled. "For me, Odissi meant a direct connection with Lord Krishna. The sequences from Gita Govinda brought me closer to Lord Jagannath," Cohen said.
But learning the dance form was not easy. "Because of my training in modern dance form, I did not have much patience. I used to ask my guru if we could rush it. But with Odissi, you have to let it fructify inside you, it does not come in a hurry," he said. Living in Vrindavan, he learnt the dance form for seven years after getting a scholarship from the Indian Council for Cultural Relations. Now, Cohen has taken Odissi to Israel. "Not many people are familiar with Indian dance forms back home. There are just a few teachers who train people in Bharatnatyam, kuchipudi and kathak," he said.
Cohen himself has about a dozen students who are undergoing rigorous training in Odissi. The training in classical Odissi is only for those who already have training in dance. But Cohen also gives training to new students who are given introductory lessons in Odissi. At lot of Cohen's students are ones who have been to India and are faintly aware of Indian culture and are looking for more.
Source: Telegraph
Also Read: How love for Odissi made a Japanese Woman stay in Odisha for two decades
Did you know Bhubaneswar Buzz is only portal covering Odisha to have more than 25,000 followers (consistent) in top 3 Social media platforms i.e. Facebook,Twitter and Instagram
Bhubaneswar Buzz is available in 10 social media channels, check out all of them here
Did you know Odisha is first in India to host Asian Surf Championship
Like Us in Facebook to get more content like this
Comments
comments