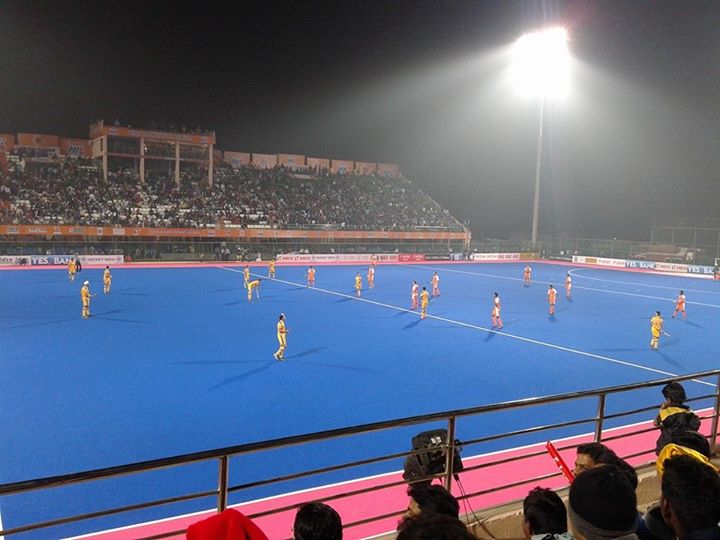 Hockey as it is rightly said, is the king of outdoor sports. Mental exercises and physical attributes are very much necessary in this sport. It makes a good disciplined human and makes the clients a thorough individual. Before starting my topic of writing, I just want to ask a few questions then. Does hockey have that same charm in Indian mindset like that of the 60's? Will Hockey revive successfully after the initiation of the Hockey India League? Will Hockey continue to satiate its spectators?
After these hefty questions, you might have started thinking that writer has no knowledge of performances of Indian seniors, colts and eves in recent times. For the first time ever, Indian eves qualified for the Olympics. Men have continued their fine run on the turfs which started with their victorious tour of Australia to the Bronze Medal in the Hockey World League Finals; they have given a chance to rejoice and the hope of an Olympic medal again. India broke the 33 year old FIH jinx by winning that Bronze. The Colts also amazed the people of the country as they outplayed their opponents in Asia Cup matches to lift the cup.
Hockey is now limited to some states and Hockey India improvisation programmes are only limited within few cities. Since times immemorial, Odisha has been a hot bed for talents in this game and the performances of Odisha at all levels at the national level are testimony to this fact. And here is the catch. Hockey is amost limited within the western Odisha belt now. But the intensity of producing players that once the belt had,has not been the same. Dillip Tirkey once led a side and that had at least four Odias every now and then. But these days, only one Odia finds a place in India seniors. Lack of job opportunities and sponsorship has broken the desire of so many budding talents of Odisha. So despite producing numbers of talented players, Sundergarh has not enjoyed the status of being a hockey power house of India.
Now comes the curious case of coastal and other areas. Although Kalinga Stadium adds hope and aspiration among the players of Eastern Odisha but still basic level infrastructure has a long way to go. Grassy tracks are no more used at competitive levels and the dilemma is not even a single grassy track is good enough to practice. Prime governing body of hockey in Odisha, Hockey Odisha needs to take some serious steps to develop this wonderful game in coastal areas as well which was once considered to be  one of the finest areas to produce fine players. The logic here is that a capable state that produced so many legends of this game can expand its circle to a bigger radius. In that logic we can develop and promote this beautiful sport to far corners of the state. In a bid to raise the infrastructure in coastal belts, we should work at the grass root level to develop interest and produce international hockey players from coastal belts. Hard work and sincere efforts never go in vain and we hope the guys will prove it in times to come.
My opinion like many others is to give focus to the budding hockey players of all areas. Give them proper coaching facilities and equipment. They will prove themselves with time. Then the aim of HIL can be fulfilled and Indian Hockey will achieve the pinnacle of success that is has been aiming at.
About  the Author :- ( Bastab K Parida, is a sports commentator and writer based on Cuttack. Apart from Sports, he also writes on sociological problems and aspects of society. )
Comments
comments