The small town Jatni, just 20km away from Bhubaneswar is among those very few places in India where Ganesh puja is celebrated for 11 days. And this makes the place famous in the state for Ganesh Puja.The history of Ganesh puja here dates back to more than a century, when a shopkeeper Dinabandhu Sahoo, placed a clay idol of the Lord and began worshipping. And with the passage of time now the town has as many as 50 Ganesh pandals at important market places along with more than 200 small idols worshipped at private places.
Here, I would try to guide you all to the famous Pandals of Jatni where you can not only enjoy the Ganesh Idols but also their illumination, decoration, gate-ways.
Moving from Bhubaneswar, you will take a Left turn towards Jatni through the Jatni Gate and you will witness a grand Ganesh Puja celebration named "Jatni Ganesh Mahotsav" which is in its 11th edition this year. Organised at Sarat Paikray Stadium, this Mahotsav is a complete package of Meena bazaar (shopping stalls), two Jatra (Opera) parties and lots of other entertainment. And yes the most promising and interesting event traditional "Paika Akhada" (display of old traditional fighting skills) competition. You won't regret stopping by the Meena Bazar and have some mouth-watering street foods.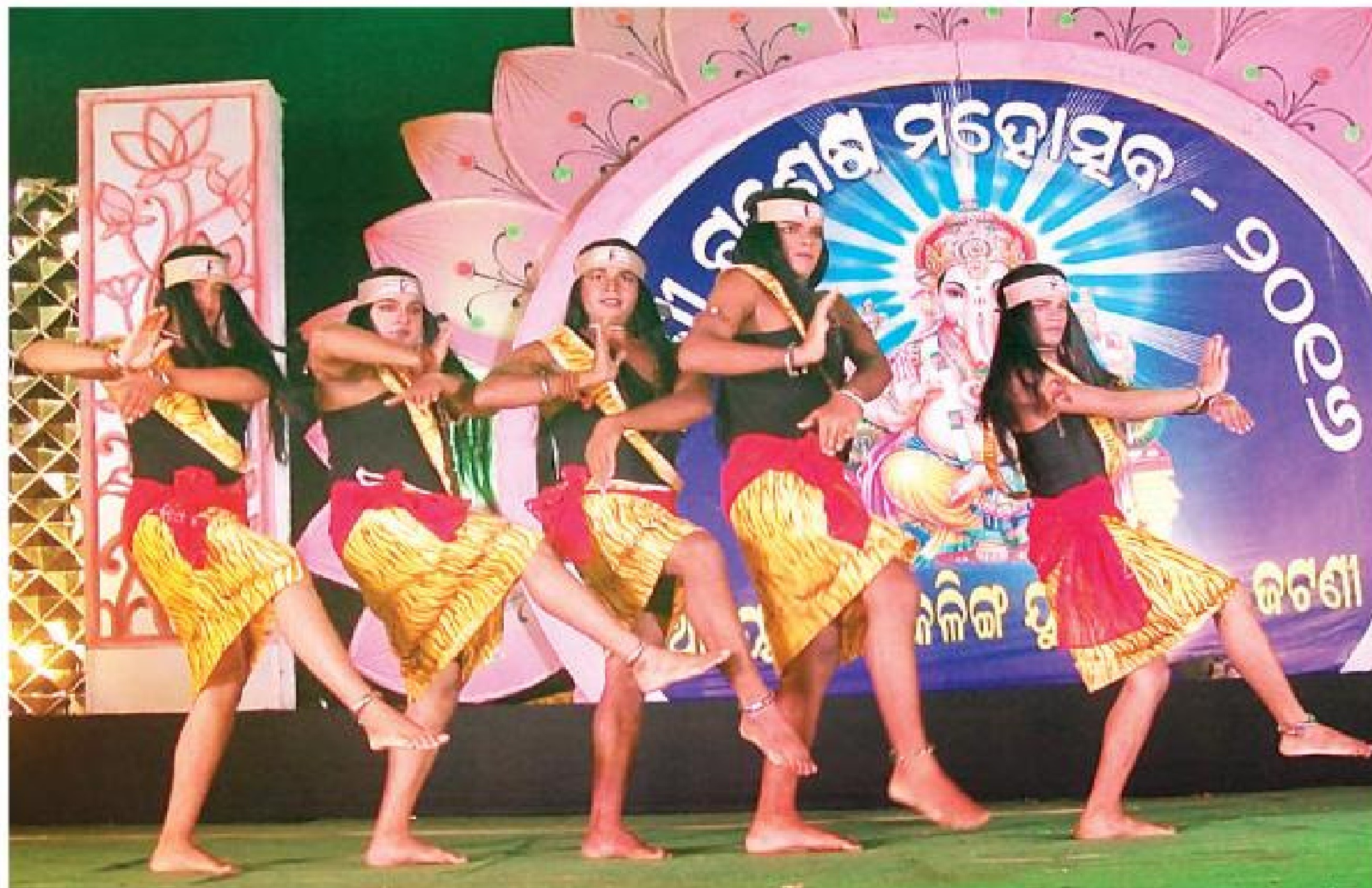 After you enjoy the Ganesh Mahotsav it's time to visit the pandals and you will first find a small yet beautiful Ganesh idol at "Gopabandhu Bazar" before you arrive at the very famous, 57- year-old "Haribhaina Chhaka puja committee" where the big idol of Lord Ganesh called "Paika Ganesha" is worshiped for 11 days and believe me every day thousands of devotee come for the Prasad.
Take a U-turn from Haribhaina Chaaka and you will cross pandals with beautiful lighting system at "Mahulgudia Chhaka' and "Thana Bazar Chaaka". The majestic Ganesh idol at Thana Bazar is a treat to watch.
"Sitaram Chaaka" the starting point of market areas of Jatni, hosts a 55 foot tall Golden colour lotus flower designed gate to welcome people. As no four wheeler is allowed inside those market areas you have to park your vehicle their and start exploring majestic pandals by walk. The walk begins with a grand gate-way near the pandal of " Sitaram Chaaka" and you will walk through the famous pandals of "Raja Bazar" , "Bada Bazar" , "Macha Bazar" "Golei Market". You will be amazed with their decorations and colourful illumination. Locals to be believed, Raja Bazar this year has the best lighting decoration where as Bada Bazar is known for the Silver Ornaments of Lord Ganesha.
Though there are many more places can be visited these are some places which hold special place as far as Ganesh Puja in Jatni is concerned. I hope you all will try to visit this 11 day long festival and witness our tradition over their.
Ganapati Bappa Moriya!!
Author: Ashwas Priyadarshan
Comments
comments