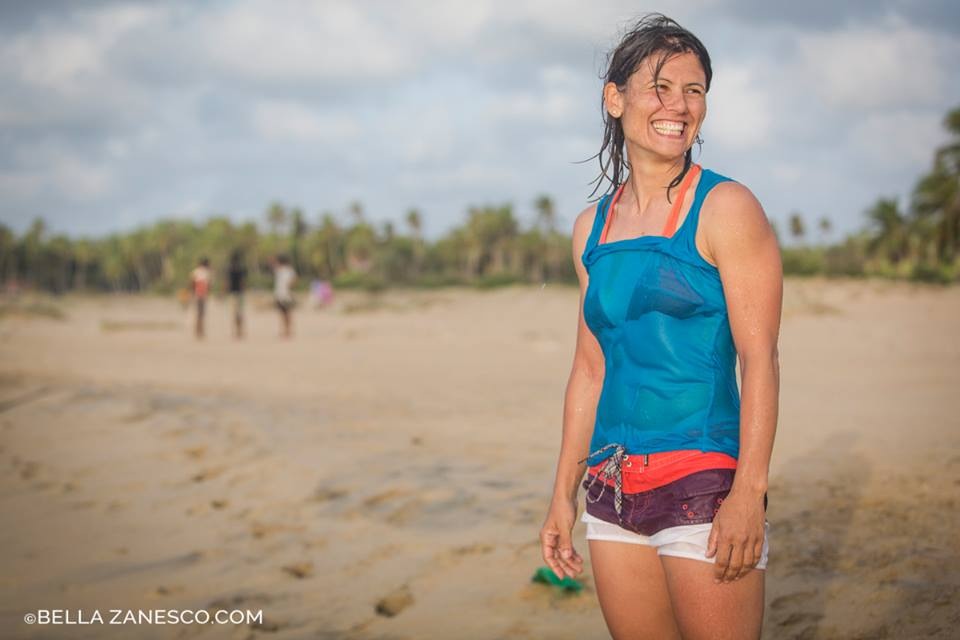 If you think art and adventure don't go hand in hand, you are utterly wrong! Capoeira instructor cum Kite-surfer, Tanya Rutti of Kite-surfing Lanka Team is here to prove you wrong.
Adding one more name to the world of Girl Power at ISF 2015, we present you Tanya Rutti, a Swizz born kite-surfer. She in an extreme outdoor sports lover and enjoys nothing more than playing and training in mountains and oceans.  Tanya, with the use of sports teaches youngsters in slums. Her main aim is to bring in self-confident community leaders and role models for children in the developing region. It is her passion to use sports to educate and empower youth. Tanya helps see them a new perspective in life.
For Tanya, kiting is like meditation. It brings freedom, humbleness and oneness to her. And the best part of kite-surfing is that it connects Tanya with like-minded, playful and fun loving people from all around the world. ISF is privileged to have her as a part of the Kite-surfer team this year, also enhancing the Girl Power, the ISF 15 theme.
Author: Sneha Mitra (Sneha on Twitter)
Comments
comments