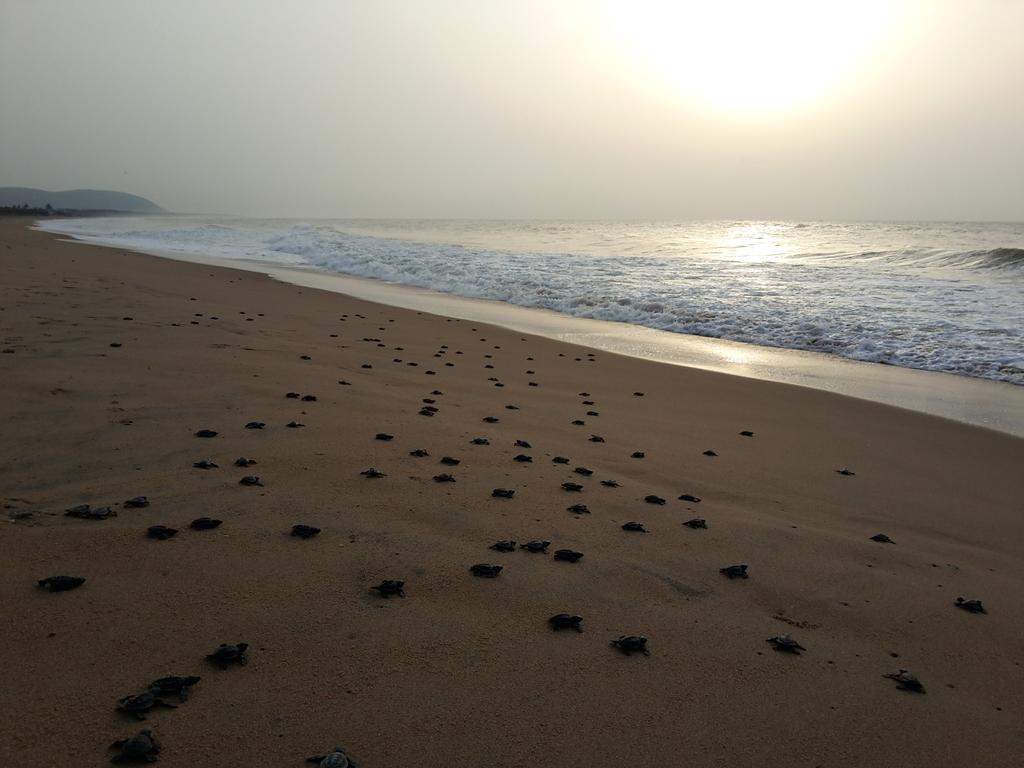 In the  prominent turtle nesting grounds in Odisha —  Gahirmatha wildlife and marine sanctuary in Kendrapara district and another on the sea beach near the mouth of river Rusikulya in southern Ganjam district have witnessed the hatching of more than 7 million baby Olive Ridley sea turtles this year. 
Of the 70 lakh and odd baby turtles, 40 to 45 lakh have been born in the rookery in Gahirmatha, considered to be the biggest nesting ground in the world for Olive Ridleys. The beach on the Rusikulya river mouth have recorded birth of about 25 to 30 lakh turtle babies.
The number of newly born turtle babies is expected to go up further. In March this year, more than 4.33 lakh Olive Ridley turtles had participated in the mass nesting in Gahirmatha while Rusikulya river mouth had witnessed congregation of about 3.10 lakh turtles.
Source: Deccan Herald original article
Also Read: Coastguard to Tamilnadu: Follow Odisha model for Olive Ridleys Protection
Comments
comments