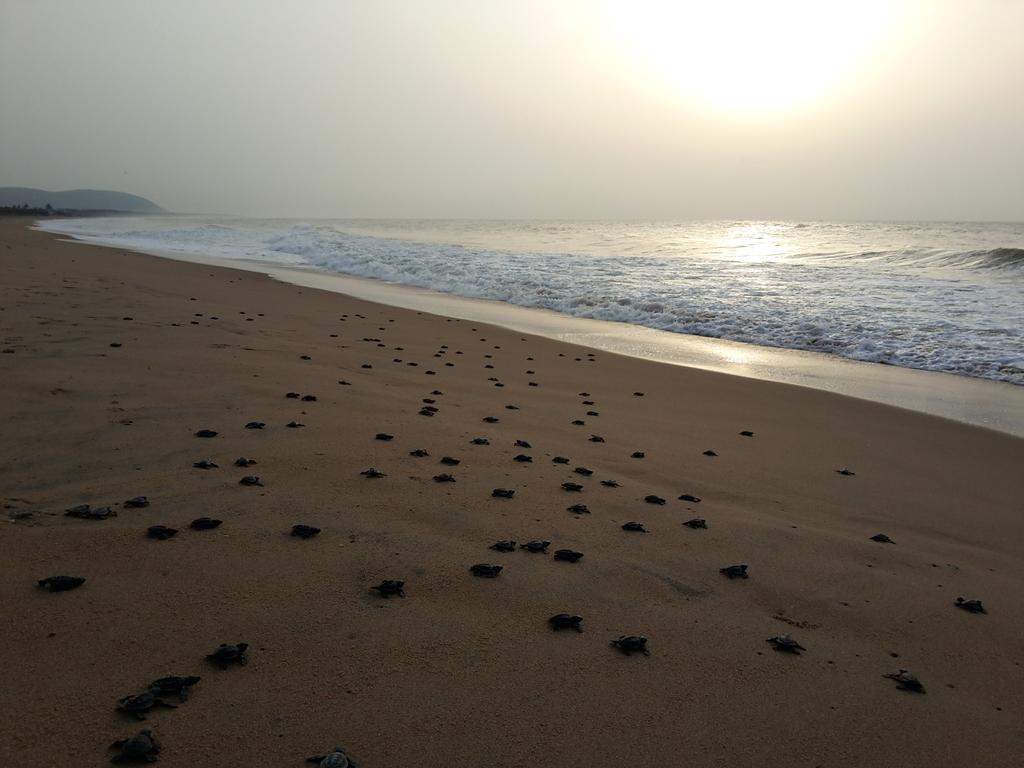 This unique phenomenon at the Gahirmatha Marine Sanctuary, considered to be the largest rookery of the endangered Oliver Ridley turtles, where the young ones are dispersing into the Bay of Bengal would continue for the next 4-5 days.
Over two lakh Olive Ridley turtle hatchlings crawled their way to the sea from Babubali island at Gahirmatha marine sanctuary under the Rajnagar mangrove forest division in Odisha's Kendrapara district on Tuesday night.
A mother turtle lays around 100-180 eggs on an average. However, some eggs have been destroyed due to rising temperature, intermittent heavy rains and strong tidal waves hitting against the eggs.
Also Read: Coastguard to Tamilnadu: Follow Odisha model for Olive Ridleys Protection
Comments
comments