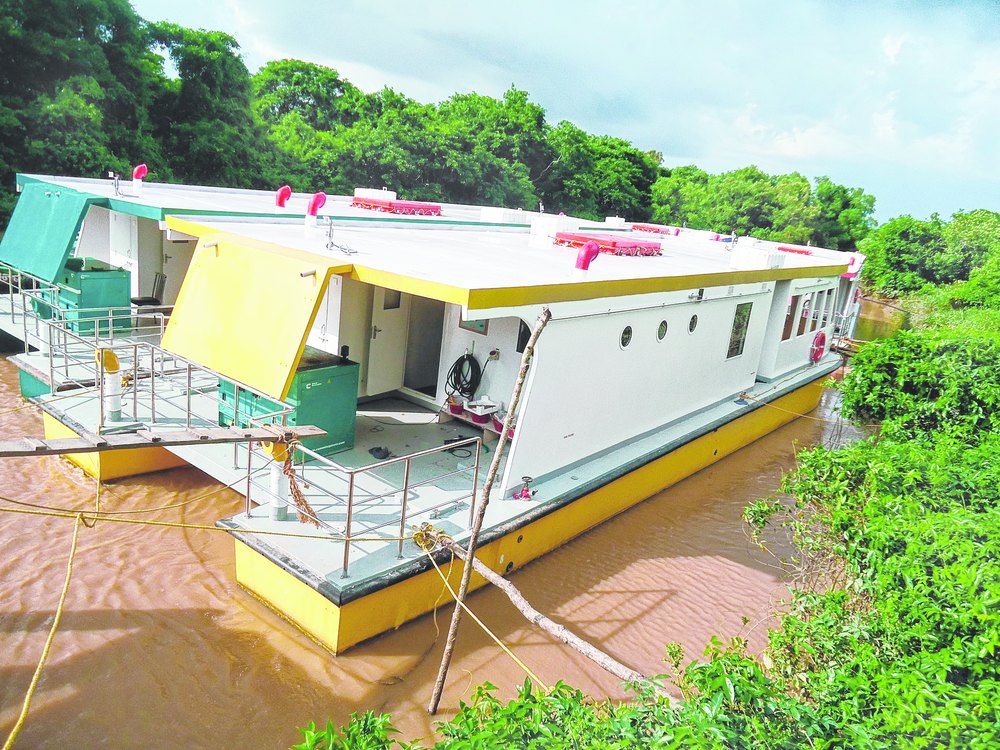 Luxury boats worth Rs 4 crore, procured by the state forest department in July for safe and comfortable journey of tourists, are lying idle at Bhitarkanika.
Four multi-hulled luxury vessels were bought from the Integrated Coastal Zone Management Programme around five months ago. But, the vessels have not yet been used even once as the state's forest department does not have skilled members to operate them.
All the four vessels are being anchored at Gupti ferry ghat on the southern part of the national park boundary.
Comfort is the hallmark of these boats. It is spacious enough to accommodate 20 adult tourists at a time. It's a noise-less and pollution-free travel. Besides, each multi-hulled boat has flush toilet for the convenience of the travellers.
An official said the forest department did not have technical manpower to use them. These have been obtained from a Goa-based craft-manufacturing company adhering to the global tender procedures. Besides comfort, the eco-friendly vessels are equipped with safety mechanism.
Comments
comments