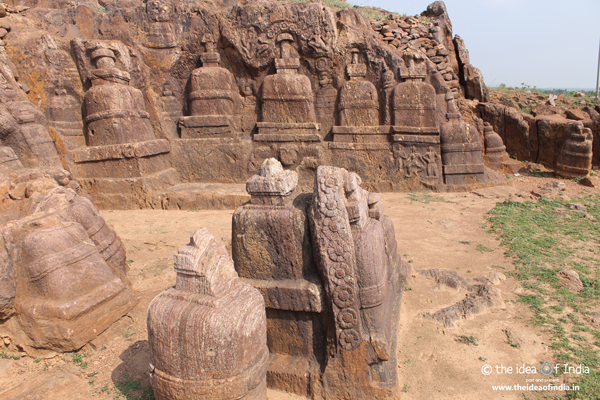 Langudi is a Buddhist site in coastal Odisha, located in Dharmasala area, about 90 km from Bhubaneswar.
Archaeologists have unearthed two panels of rock-cut caves and Dhyani Buddhas in a hill. The earlier panel is dated to 1st-2nd century BC – 3rd-4thcenturies AD. It consists of a series of stupas, the central one being the largest. It is flanked by flying Vidyadharas. Another feature of the series is floral tribute to stupas.
The second panel is dated to 8th-10th centuries AD. It depicts Buddha in dhyani mudra, stupas and goddess Tara of the Vajrayana School.
Langudi panels are no doubt amongst the best of rock-cut ideas in coastal Odisha.
More details: http://theideaofindia.in/langudis-buddhist-heritage-ideas-rock-cut/
Comments
comments