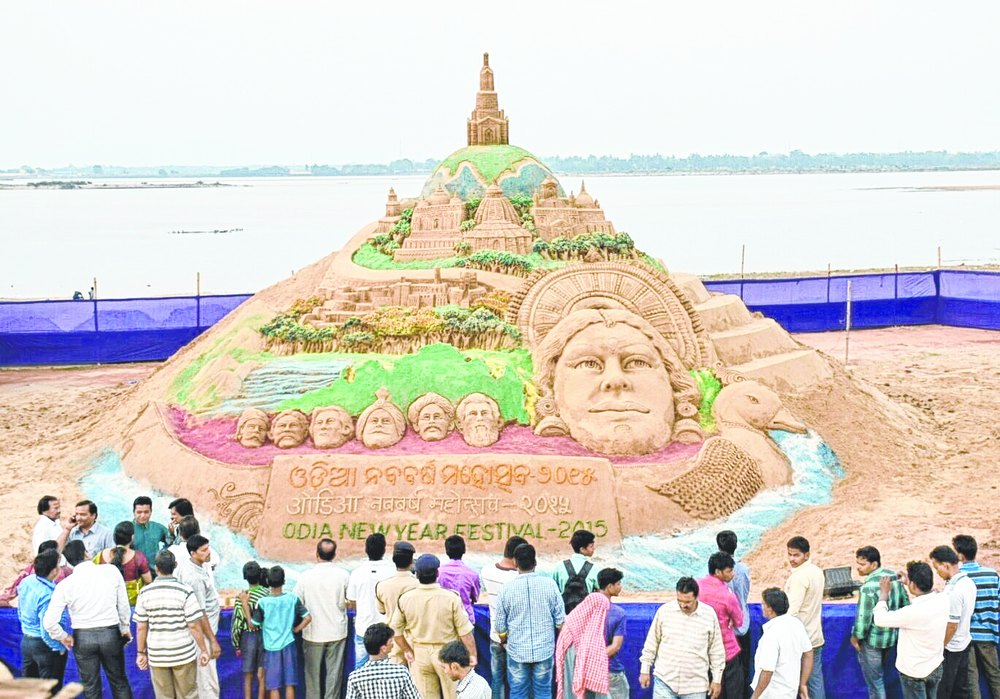 A new 34-ft sand art based on the message of universal brotherhood and peace has been created on occasion of Odia new year by Pramod Patanik. The sand art showcases the rich heritage of Odisha, including its maritime history.
The artist, who had earlier created a sand art nearly 31 feet high, is optimistic of entering the Limca Book Of Records for his latest creation.
Over 10,000 cubic feet of sand (approximately 35 truckloads) has been used to come up with the artwork, which also pays tributes to legendary personalities of Odisha including, Madhusudan Das.
Comments
comments