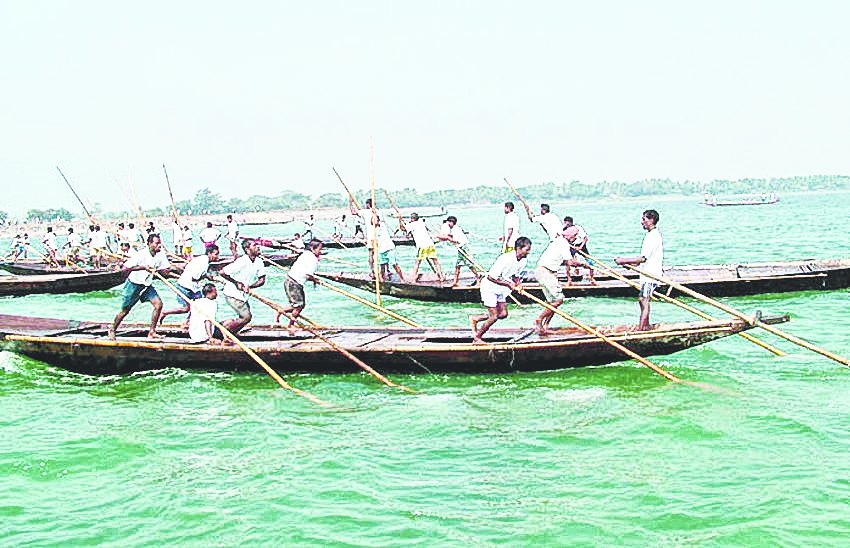 The state government has decided to include the cultural extravaganza held at Satapada every year into the state tourism calendar to promote conservation and garner tourism opportunities at Chilika lake.
The festival hosted to highlight the flora and fauna of the brackish water lagoon will be held from January 11 to 13 next year.
The festival, which was earlier organised for two days, has been extended by a day to accommodate more activities for the tourists.
Tourist destinations such Puri and Konark have always been in the spotlight, but attention should also be diverted to lesser-known places such as Satapada. Including this festival into the yearly activities calendar will increase its visibility along with tourist inflow,
A boat rally will be organised on the inaugural day where over 50 decorated boats will travel from Kalijai temple till Satapada. Banners will be attached to the boats bearing messages on the need and ways to conserve Chilika lake.
During the festivals, tourists can also enjoy water sports such as scuba diving and surfing.
Experts in the field will be invited to conduct the sessions safely.
An array of cultural activities will be organised during the three-days of the festival. The state culture department will be sending eight troupes for presenting various folk and classical performances.
A number of local groups will also be presenting their productions at the fest.
A photo exhibition highlighting various facets of the lagoon and a food court dishing out lip-smacking Odia dishes will also be set up.
Comments
comments