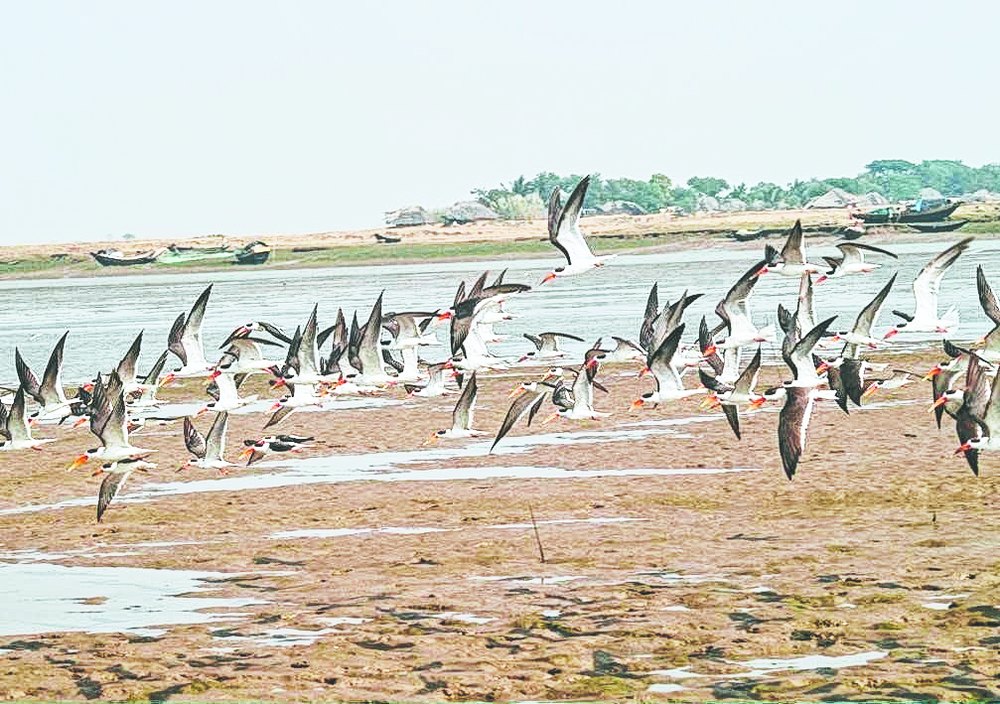 The onset of winter has triggered chirpy cacophony along the marshy lands of the Bhitarkanika National Park.
The migratory birds of central Asia have begun arriving at the wetland spots of the national park, much to the delight of bird lovers.
The wetland spots in Bhitarkanika have again emerged as a congenial and human interference-free winter habitat for the feathered guests.
Prominent among the winged visitors to Bhitarkanika is Indian skimmers, grey pelicans and white-backed vultures, lesser adjutant storks, greater spotted eagles.
Some of these species are said to be endangered under the International Union for Conservation for Nature's Red Book Data containing the list of highly threatened animals worldwide.
Besides, other prominent birds sighted this year are black-tailed godwit, northern pintail, lesser whistling duck, grey plover, spotted billed egret, oriental darter, white bellied seagull, and black-necked stork.
Moreover, the white-backed vultures are also among the winter migrants, who come from the northern hemisphere. They prefer the Bhitarkanika wetlands for its unique eco-system and serene environment that is necessary for their habitation.
Uninhabitable cold atmospheric condition during winter months, forces the birds to leave their original habitat. The Chilika lake and the Bhitarkanika wetlands are one the most favoured destinations of the migratory birds.
Besides, an ideal climatic condition and the river system emerged to the liking of the winged guests.
Comments
comments