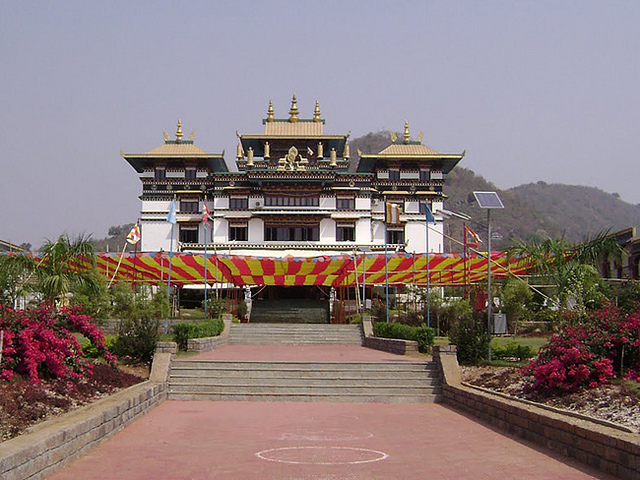 The Padmasambhava Mahavihara monastery, located at Chandragiri in Gajapati district, is an architectural marvel. Its design was conceptualised by an Oriya engineer from Berhampur in Ganjam district, Prabir Kumar Dash.
For the 44-year-old, it was the biggest challenge of his career. The foundation stone of the monastery was laid in 2003. Finally, in 2008 Prabir's hard work paid off. The building was completed and was considered as the largest Buddhist monastery in South Asia.
The monastery, inaugurated by Tibetan spiritual leader Dalai Lama on January 12, 2010, during his last visit to Chandragiri, has since attracted many foreign and domestic tourists.
The five-storeyed, 96-foot high Padmasambhava Mahavihara monastery was build over 10-acres at a cost of Rs 8 crore. Its main attraction is a 21-foot statue of Buddha and his two main disciples in the assembly hall. The other attractions are a 17-foot statue of Padmasambava with his eight manifestations and two consorts and a statue of Buddhisatva Avalokitesavara with thousand arms and eyes.
Comments
comments