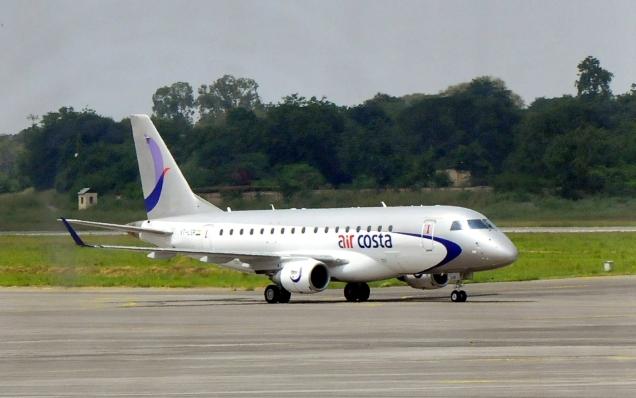 Business Standard Writes :
Air Costa will start its flights to Delhi and Bhubaneswar next year. At present, Air Costa operates 32 flights daily from its hubs in South India. The airline will add four Embraer jets to its fleet as part of its expansion plan. It has four Embraer jets ( two  E-170 and E-190 each) and holds a regional operations permit. The company has applied for a national permit and expects to receive it by January-end.
"We will return to lessors two 67-seater E-170 jets and induct three 110-seater  E-190 jets by March.  All our inductions next year will be  of the E-190 variant. This will increase our seat capacity. We plan to start services to Delhi and Bhubaneswar from  summer schedule once we receive national permit," said Vivek Choudhary, deputy chief execuitve officer, Air Costa.
Currently, the airline has engineering and operations base in Vijayawada and Chennai and flies to nine cities.
Did you know Odisha is first in India to host Asian Surf Championship
Like Us in Facebook to get more content like this
If you have content to share with us, send us an email at [email protected]
Comments
comments