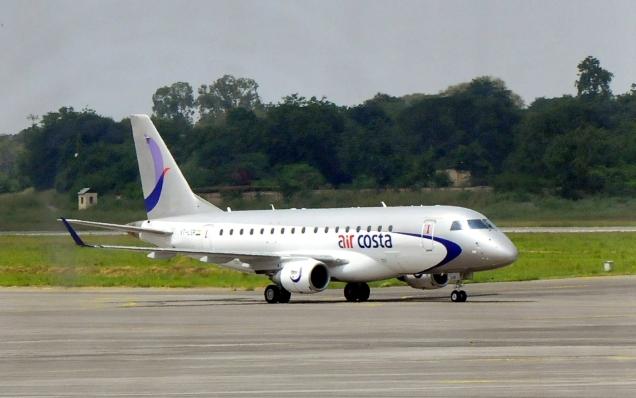 Vijayawada-based regional carrier Air Costa today said it has received a clearance from the civil aviation ministry for a pan-India flying permit and now plans to go national from the summers next year.
The No Objection certificate (NOC) will enable it to secure a national flying licence from aviation regulator, Directorate General of Civil Aviation (DGCA).
As of now, the airline operates on regional routes, mainly destinations across south India.
Currently Air Costa offers 32 flights per day to nine destinations including Hyderabad, Chennai, Bengaluru, Coimbatore and Ahmedabad with a fleet of four Embraer (two E-170 and two) E-190) planes.
Air Costa's next move is to connect major destinations like Delhi, Bhubaneswar, Varanasi and Pune.
Comments
comments