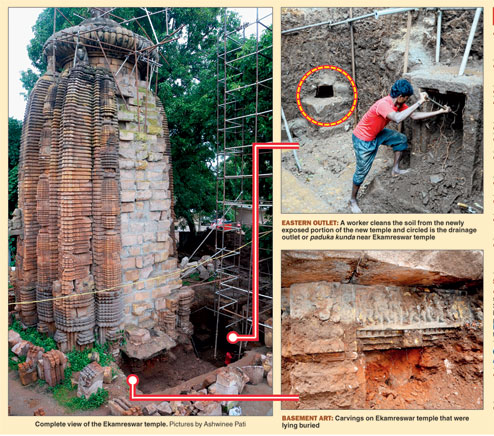 The Archaeological Survey of India has found remnants of an ancient temple near Lingaraj temple here in the city. "The temple, belonging to the 11th and 12th century, was found on Sunday. It is built in pancharatha style," said Arun Nayak, an eminent heritage conservationist.
According to reports, a technical team of the ASI, led by professor G.C. Mitra on December 3, 2012 had conducted groundwork survey of Ekamreswar temple situated at a distance of nearly 40 feet to the southeast of the Lingaraj temple, for renovation work.
As some parts of the temple, neglected since years, was buried underground, the ASI team had dug up around 15-20 feet to examine the structures.
Later, a team of the state archaeological department began the renovation work of the excavation work of the Ekamreswar temple.
Comments
comments