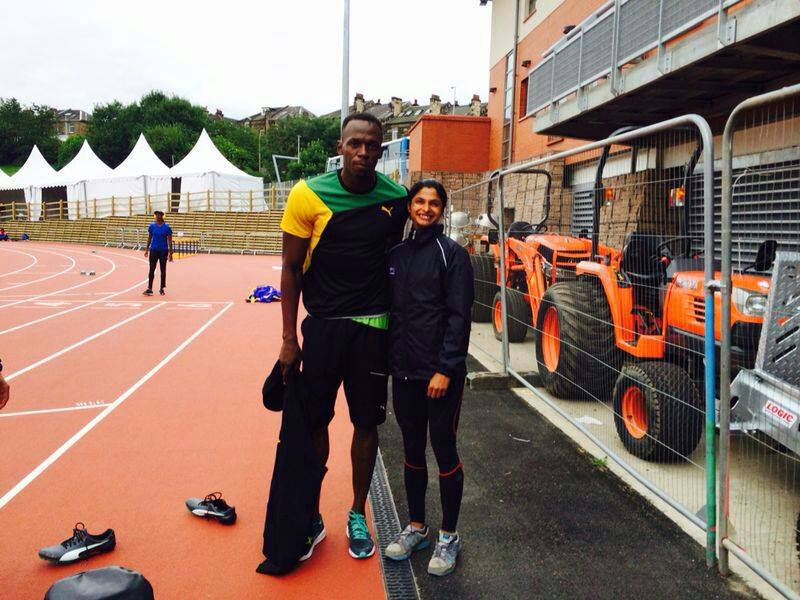 We have seen her photo with Usain Bolt during the Rio Olympics, and now Odisha's Srabani Nanda has started her training in Jamaica, where the fastest man on earth hails from.
Srabani, who represented India at the Rio Games after winning a gold medal in the women's 200m sprint at this year's South Asian Games in Assam, will train at the MVP Track & Field Cub made famous by two-time Olympic gold medalist Shelly-Ann Fraser-Pryce. The 25-year-old athlete has reached Kingston where she will be based until May 2017.
She has been accompanied to Jamaica by her coach from Bengal, Tarun Saha, and her personal physio.
"We proposed for Jamaica. Srabani also wanted to, so we contacted Odisha's sports ministry. They have helped us. Not a single state government has helped an athlete like this," said Saha. "The tough training has not started. From February it will begin. We will stay here till May. Then Srabani will join in the Asian Meet."
The head coach of MVP Track & Field Club, Paul Francis, has advised Srabani to undergo a certain diet routine which she is following to gain more strength. Her daily routine includes three rounds of practice.
Did you know Bhubaneswar Buzz is only portal covering Odisha to have more than 20,000 followers (consistent) in top 3 Social media platforms i.e. Facebook,Twitter and Instagram
Bhubaneswar Buzz is available in 10 social media channels, check out all of them here
Did you know Odisha is first in India to host Asian Surf Championship
Like Us in Facebook to get more content like this
Comments
comments